SUN WORLD HON THOM NATURE PARK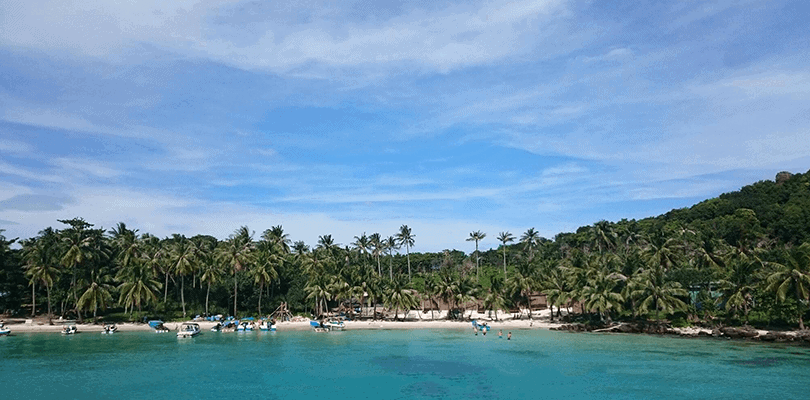 As part of Sun World – an amusement and recreational subsidiary of Sun Group, Sun World Hon Thom Nature Park instills a wholly spectacular sense of atmospheric buoyancy and excitement.
The first phase of the complex was officially inaugurated on February 4, 2018 with Hon Thom Cable Car System honored by the World Guinness as the "World's longest cable car system". Cable cars are supposed to carry visitors to the unspoiled realm of Hon Thom, its picuresque beaches, enchanting beach sports and even furious circus shows and magic from Ukrainian street artists.
In subsequent phases, Sun World Hon Thom Nature Park is about to be added with further developments and facilities in operation such as the Water Park, Theme Park or Aquarium…
---
HON THOM CABLE CARS
World's longest sea-crossing cable car system – 7,899.9m
Hon Thom cable cars connect An Thoi Town to Hon Thom – a perennially lush islet that still preserves untouched wonders as if no human traces are ever found.
The journey on cable cars to Hon Thom is on its own a fascinating experience as passengers are stupefied with the 360-degree panorama of the landscape and Southern Phu Quoc in sight, adorned with most radiant and splendid shades of life.
---
Diverse cuisine
A row of seaside restaurants offer national delicacies and delectable treats for very competitive price. A seafood market – the landmark of Hon Thom on Trao Beach – more than satisfies shopping and fresh seafood demand of visitors.