If you are cherishing a trip to the romantic Southern Pearl Island, do not miss the experience of Hon Thom cable car trip – "guideline" for an aerial journey that is more wonderful than ever!
When should you visit Hon Thom?
You should go to Hon Thom, Phu Quoc around April to November of the solar calendar. During this time, the weather in Phu Quoc is very pleasing to tourists, the sky is clear, sunny and especially less rainy. Thanks to that, you can fully admire the scene of Southern Phu Quoc from above, the cable car operation schedule is also more stable.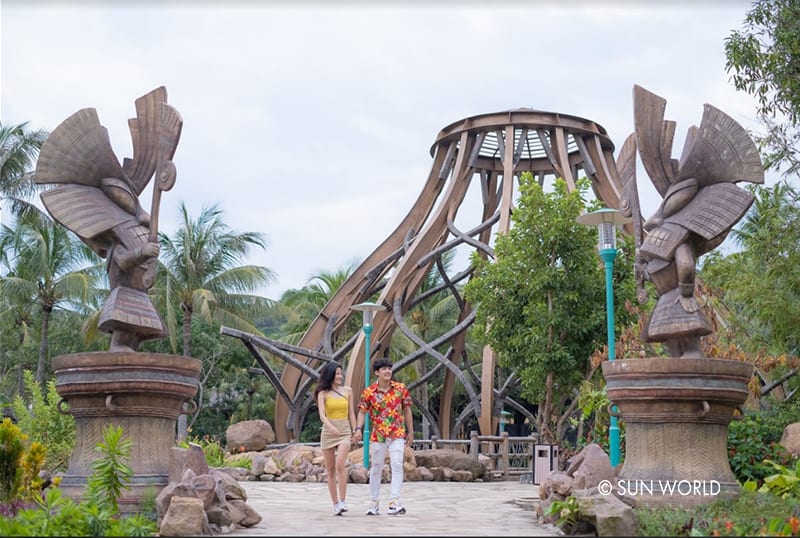 Ticket price for Hon Thom cable car
The price of Hon Thom Cable Car is quite affordable for an interesting journey, divided into 2 types of tickets: tickets for adult and children from 1m – 1.4m tall. Children under 1m tall are free of charge. Especially, Sun World has special offers for passengers who are local residents of Kien Giang Province.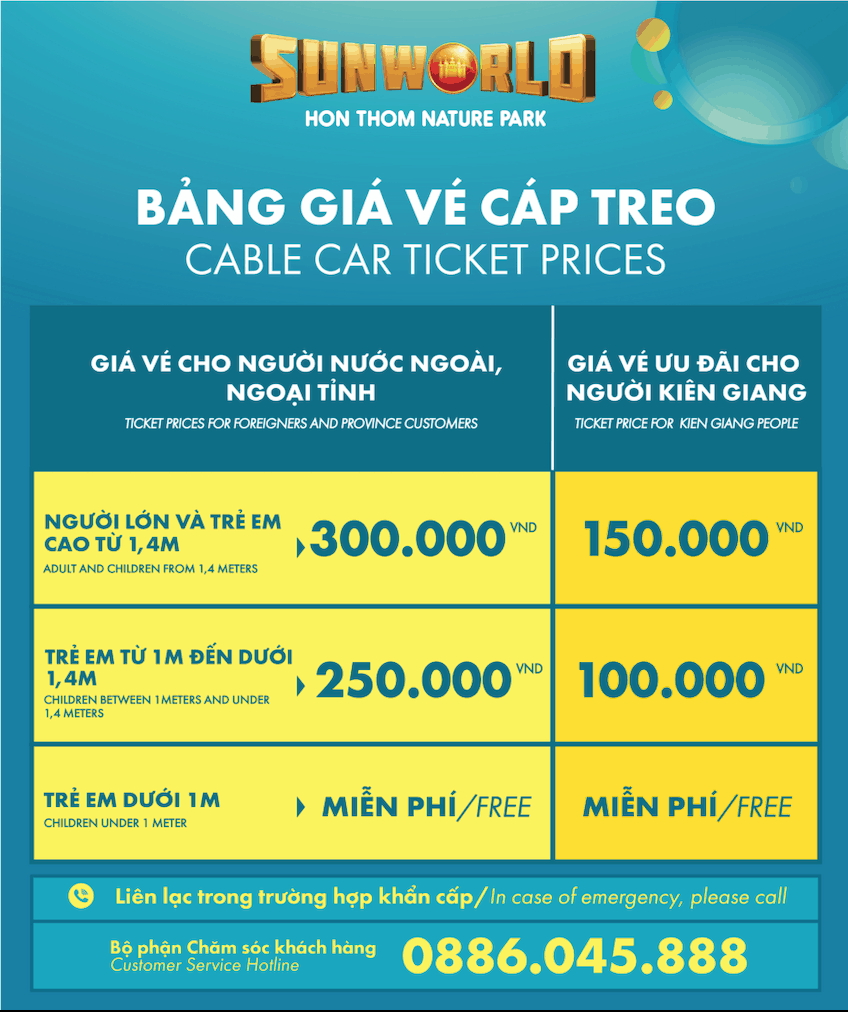 In addition, tourists can also buy combo tickets for the most preferential!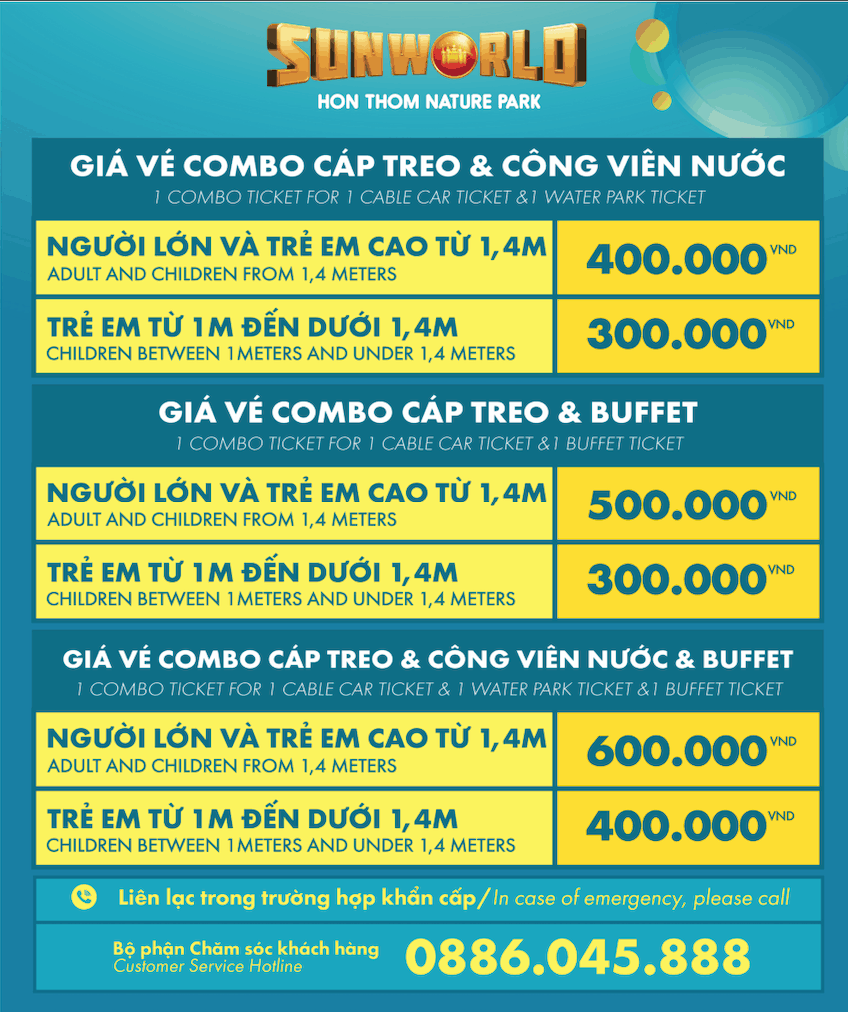 Note when buying tickets for Hon Thom cable car
Ticket prices do not increase during the holidays and lunar New Year.
Sun World often has promotions, discounts, tourists can follow on the TICKETING PAGE to update accurately for the best deals!
Kien Giang people need to bring ID card/birth certificate to present when buying tickets to confirm and enjoy the privilege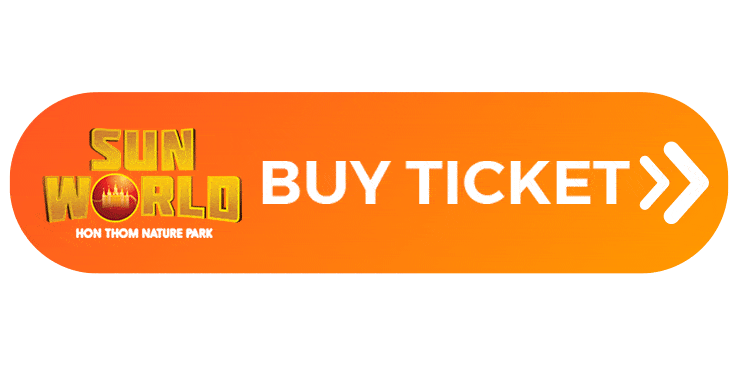 Experience on Hon Thom cable car
The experience mentioned below does not only help you understand the cable car but also is the notes not to be missed for tourists on this unique journey for first time.
Impressive record of the cable car
Right on the inauguration day, Hon Thom cable car has been awarded by Guinness as: The longest sea-crossing cable car in the world with a length of 7,899.9m. Produced by the world's leading cable maker Doppelmayr, the cable car operates smoothly without shaking. This is also the cable car system that is rated as the safest cable car system in the world!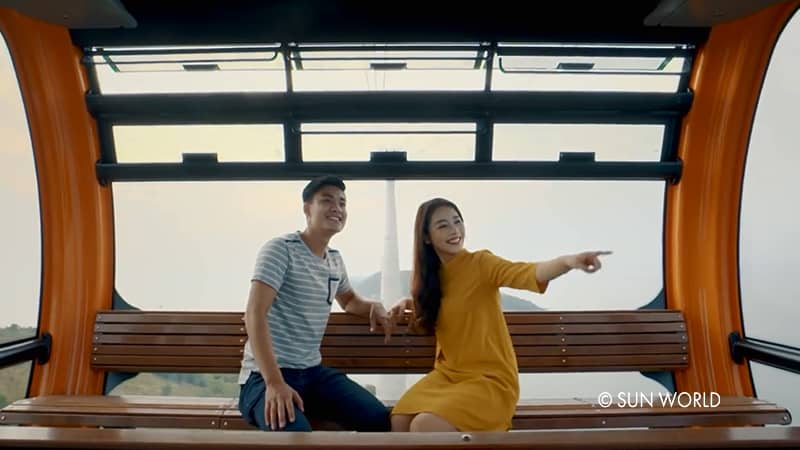 Where does Hon Thom cable car start and end?
Hon Thom Cable Car starts at An Thoi Station and ends at Hon Thom Station. The cable car takes tourists through Hon Dua and Hon Roi to fully admire the paradise-like beauty of Southern Phu Quoc nature from above.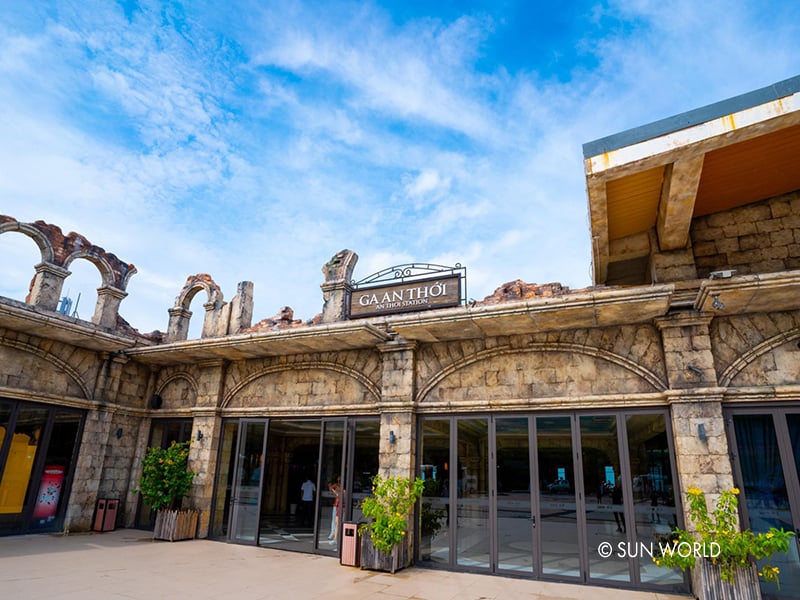 Travel duration of the cable car
Travel duration is 15 minutes. This is not a long period of time nor short enough for all tourists to have wonderful moments floating in the sky and clouds of Phu Quoc and save impressive photos.
Operation schedule of the cable car
The operating time of Hon Thom cable car is from 8:00 am – 6:30 pm. The cable car will take a lunch break of about 1.5 hours from 12:00 am to 1:00 pm. Therefore, you need to arrange the schedule accordingly so you don't have to wait long and miss the operating hours of the cable.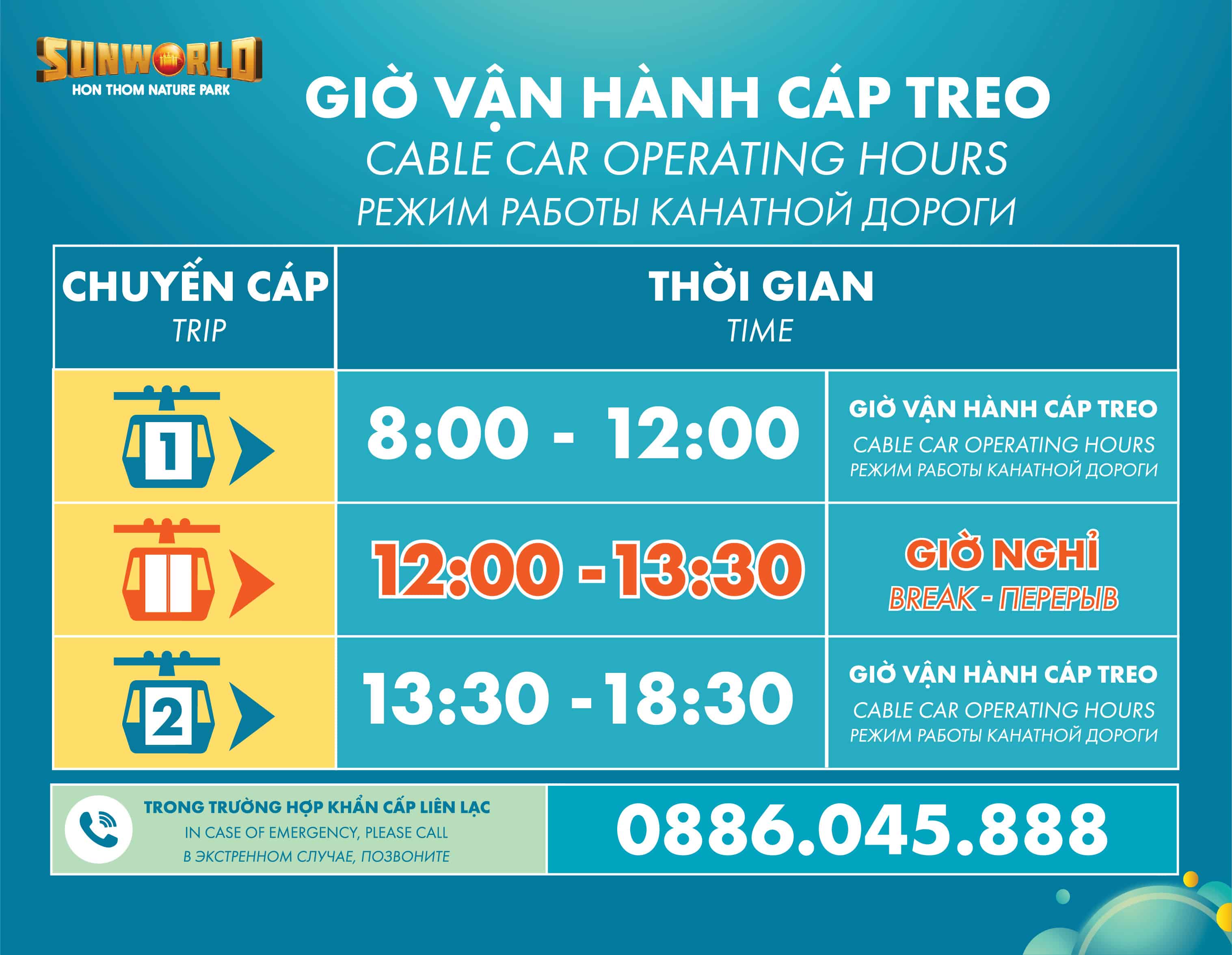 What does the ride on Hon Thom cable car have?
Sitting on the Hon Thom cable car, the whole view of Pearl Island from above is in your sight. The blue sky is completely different from the sky of your city. Blue sea, yellow sunshine and velvety sand and rows of green coconut trees whispering in the wind.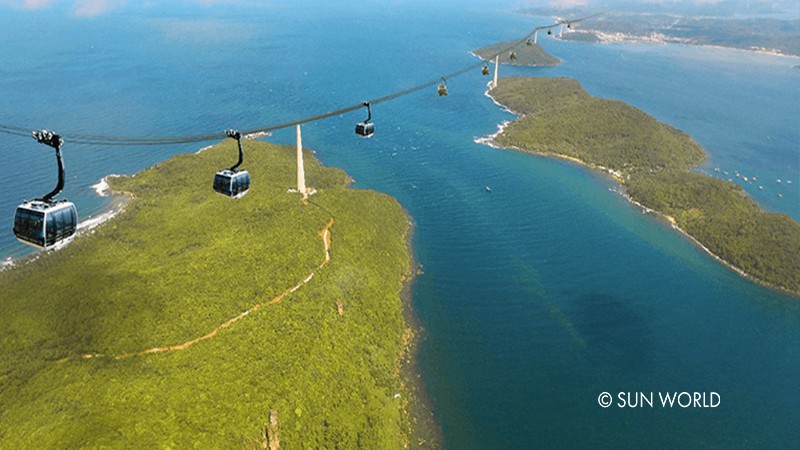 Should we book cable car tickets online?
You should book tickets online at the ticketing page of Sun World if you go to Hon Thom, Phu Quoc during the tourist season here (April-November of the solar calendar) so you don't have to wait long.
At the remaining time, Sun World has a lot of promotions on the online ticketing channel: Discounts, buying cable car tickets – getting tickets to the water park… You should book tickets online to save costs for your Phu Quoc tour.
Note: Because the use date is not changed after booking, so tourists need to be very careful to choose the exact travel date.
Notes when going on Hon Thom cable car
Hold the cable car ticket throughout the journey to discover Hon Thom: The cable car ticket is a two-way ticket, tourists hold tickets to present for the return in case required.
Tourists should depart from the morning and spend a day in Hon Thom: On Hon Thom island, there are many fun services and many attractive stops: the leading modern Aquatopia water park in Southeast Asia, unique cuisine, vibrant dances and "check-in spots" with unspoiled landscapes on the island.
In addition to the experiences of Hon Thom cable car, first-time tourists to Southern Phu Quoc should refer to the games on Hon Thom island and the dining places that are considered specialties in this place! Certainly this will be extremely useful information for a great vacation with friends and relatives on Pearl Island.