If you are planning to travel to Phu Quoc, do not miss the suggestion of extremely detailed Phu Quoc 4-day 3-night fun schedule below! Not only does the article help you arrange a fun schedule, it also helps you estimate the most accurate and economical budget. Discover it now!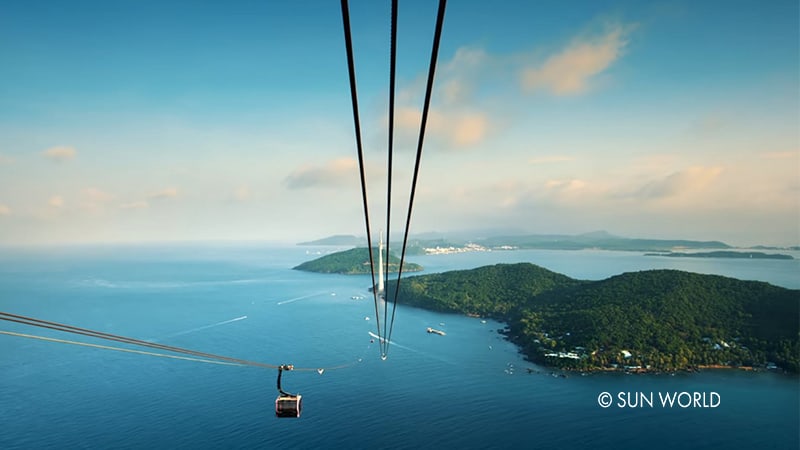 Phu Quoc detailed fun schedule for 4 days 3 nights
Phu Quoc has many interesting places to have fun, eat, stay, and travel. For the most comprehensive view, you can refer to Phu Quoc detailed fun map updated in 2020.
In the following article, Sun World will suggest the most popular schedule when traveling to Phu Quoc. This schedule is arranged from the south of the island to the east of the island, both to facilitate transportation and to help you have a reasonable order of sightseeing and playing.
Day 1: Phu Quoc – hotel in An Thoi – Phu Quoc Prison – Bai Sao Beach – freely visiting PQ in the evening
An Thoi Hotel
When arriving at Phu Quoc airport, you need to move to the hotel to check-in and lay by your belongings. You should choose a hotel in An Thoi to facilitate the fun journey, save costs and travel time.
Note: You should book before coming to Phu Quoc at least 1 week to be initiative. To book a room, you can find hotels on online booking sites such as Traveloka, Agoda.com, Booking.com… with the right stay duration, room rates and quality.
Phu Quoc Prison
Phu Quoc Prison is located at No. 350 Nguyen Van Cu Street in An Thoi Town. Therefore, you can move by motorbike, taxi, rent a car or even walk to visit depending on the location of the hotel.
Phu Quoc Prison, also known as the "Coconut Tree Prison", is an important historical monument showing the indomitable tenacity of our revolutionary soldiers to regain independence and freedom for the people in the two periods of wars against France and the United States.
This is a place not to be missed with young people, families with small children as well as adults who want to know more about the heroic history and sacrifice of the previous generation who went ahead for national independence.
Bai Sao Beach
Next, to enjoy the clear sea, white sand and beautiful nature of Phu Quoc, you and your friends and relatives can move to Bai Sao Beach – one of the most beautiful beaches in Pearl island.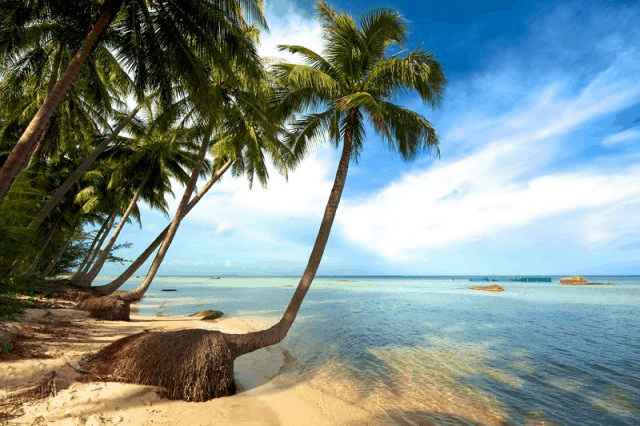 Located about 25km from Duong Dong town, tourists can choose motorbikes, taxis or rent a car to move. The road is relatively easy. Starting from Duong Dong town, you just need to follow Tran Hung Dao street to the south, then turn to Highway 46 and continue for 25 minutes to get there.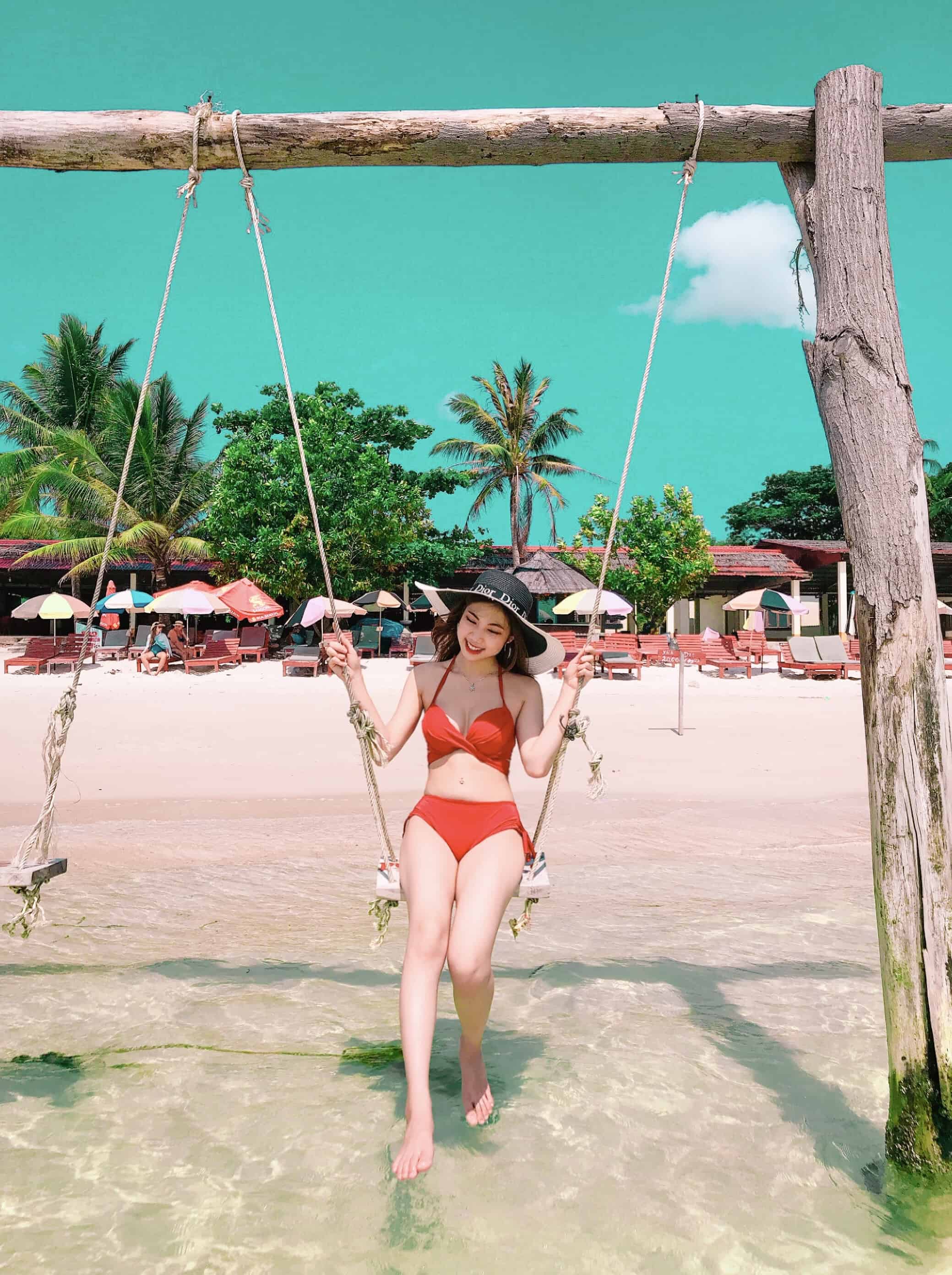 Bai Sao Beach is famous for its 7km long arc-shaped coastline, fine white sand and crystal clear water. This place attracts a large number of tourists thanks to the wild, untouched natural features. In particular, this place has extremely quiet waves, safe for families with children.
Free to visit Phu Quoc
After many hours of swimming and enjoying the cool breeze at Bai Sao Beach, tourists are free to have dinner and visit the wonderful culinary paradise in Phu Quoc. In particular, there are many delicious fresh seafood dishes for tourists to enjoy at Bai Sao including: grilled sea urchins, herring salad, Ham Ninh crab, sea urchin porridge…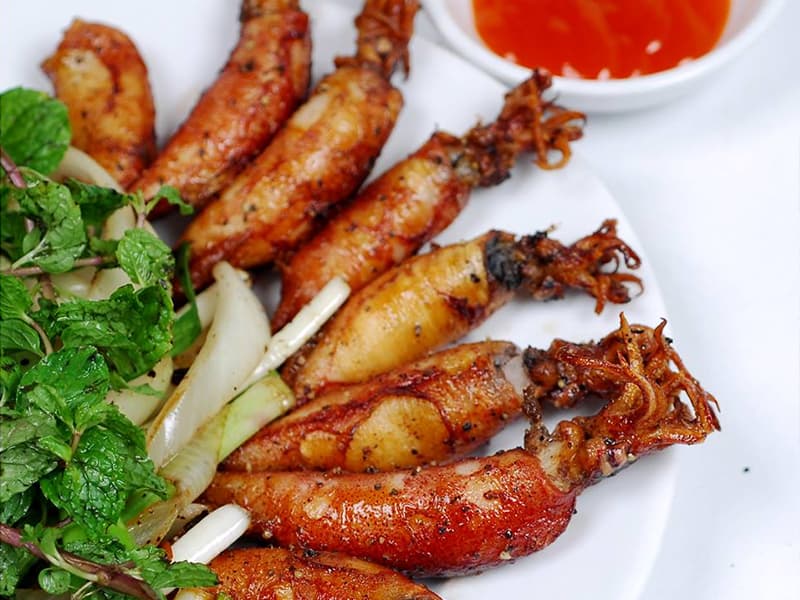 Day 2: An Thoi Station – Hon Thom Cable Car – Aquatopia Water Park – visit 4 islands or take part in snorkerling and games at SW Nature Park
After being energized by the fresh seafood and beautiful nature of Bai Sao Beach on the first day, on the second day, tourists can experience the best entertainment spots in Southern Phu Quoc.
An Thoi Station – "Colosseum" of Vietnam
The first place tourists need to visit is An Thoi Station, belonging to Sun World Hon Thom Natural Park. Coming here, you will be overwhelmed by the quiet and ancient beauty with huge beige tiled walls, artistic scenes of ruin or graceful arches…
Dubbed as the "Colosseum" of Vietnam, this is a extremely cool check-in point for young people, An Thoi Station is also the starting point of Hon Thom Cable Car – the world longest 3-wire sea-crossing cable car.
Hon Thom Cable Car – The longest 3-wire sea-crossing in the world
After that, tourists buy tickets to experience the 7,899.9m long cable car system to see 360 degrees of cloudy sky with 1-0-2 landscape of the South Pearl Island. This cable car comes from An Thoi station, passing Hon Dua and Hon Roi to take tourists to Sun World Hon Thom Nature Park – Southeast Asia's classic amusement park.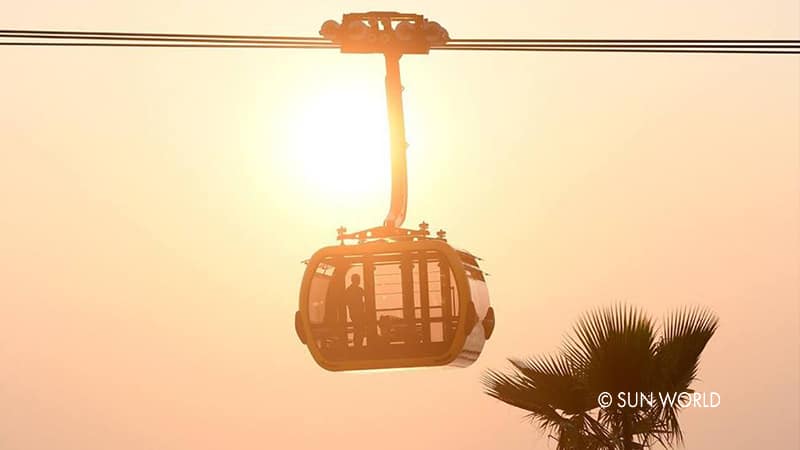 The cable car cabin is designed with 4 transparent glass sides, so that tourists can fully admire the beauty of South Phu Quoc. Just after 15 minutes travelling by cable car, you will see a wonderful natural landscape party that you can hardly forget in life.
Aquatopia Water Park – Southeast Asia's leading modern water park
The cable car takes tourists to Hon Thom island. Here, tourists can buy tickets to experience the new Aquatopia water park launched in December 2019 with 21 thrilling games from the world's leading manufacturers. The game with many levels, suitable for many ages for a day of unforgettable fun Phu Quoc.
Aquatopia Water Park is located in the precinct of Sun World Hon Thom Nature Park, built in the model of "The forgotten island" with 6 check-in zones with diverse themes such as aboriginal people, green forests, and the sea…. In addition to exploring the "extreme" games, do not forget to check-in with impressive space here!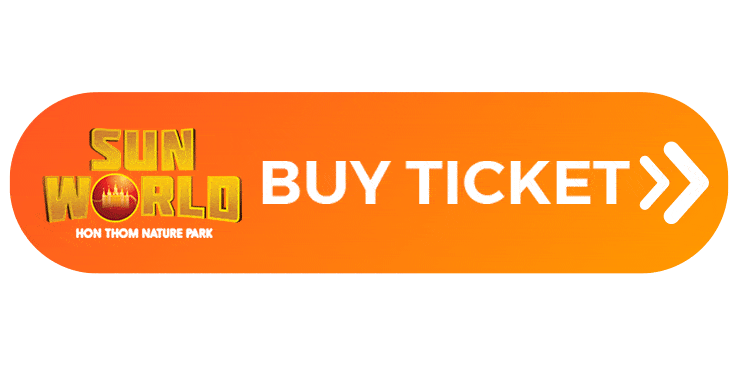 Coming to Aquatopia Water Park, you can enjoy dishes at the restaurants located on the water park such as:
Sun Buns Restaurant – paradise of fast food
Golden Beans – relax with coffee and snacks
Slice of Paradise Restaurant – giant burger and pizza world
Jungle Juice Restaurant – tropical flavors…
Have fun at the beach at Sun World Hon Thom Nature Park
Hon Thom Nature Park has unique beach games for groups of friends and family. It is kayaking – enjoy the rare scenery of the Southern Island of pearl paradise, parasailing, banana surfer, thrilling "extremely exciting" water motor, have fun at giant floating house or dive into deep seabed to explore the exciting lives of ocean creatures.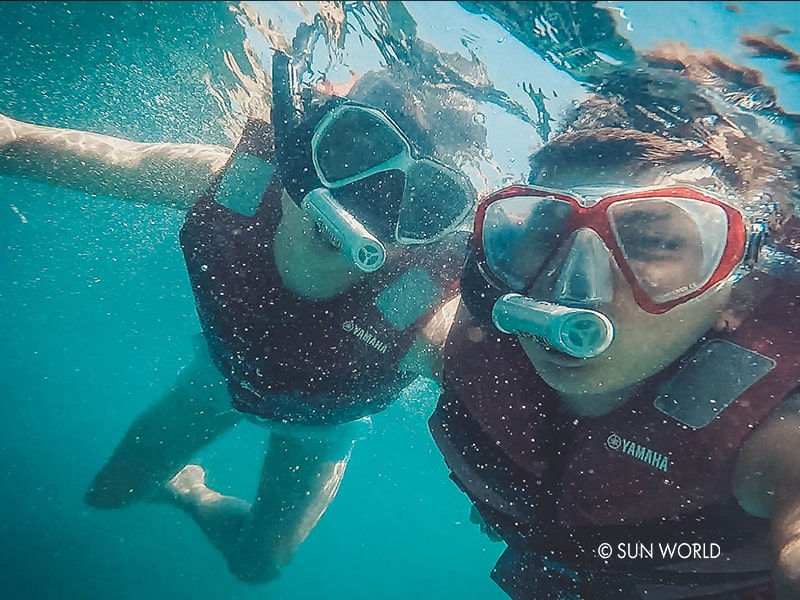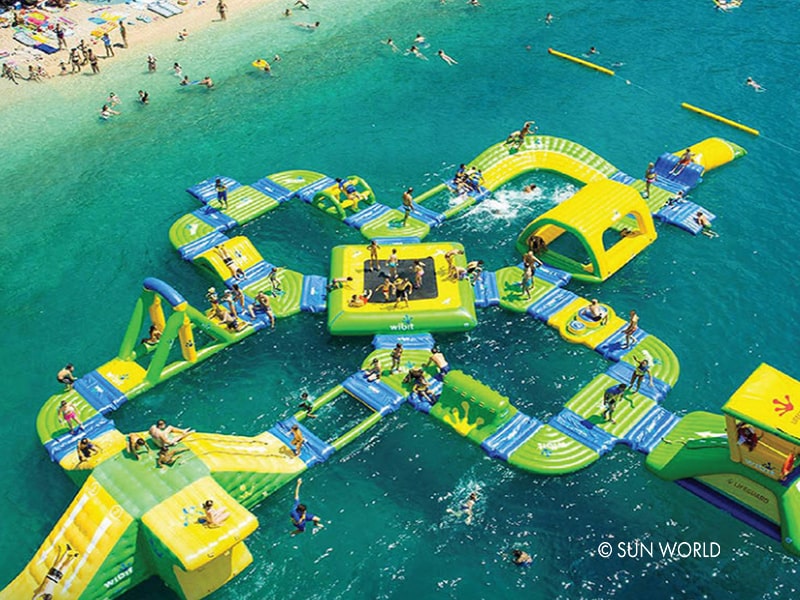 4-island visiting tour
In the afternoon, after having fun at Sun World Hon Thom Nature Park and Aquatopia Water Park, tourists can take part in a 4-island tour: Hon Thom, Hon Gam Ghi, Hon Mong Tay, Hon May Rut to completely explore the beauty of Southern Pearl island.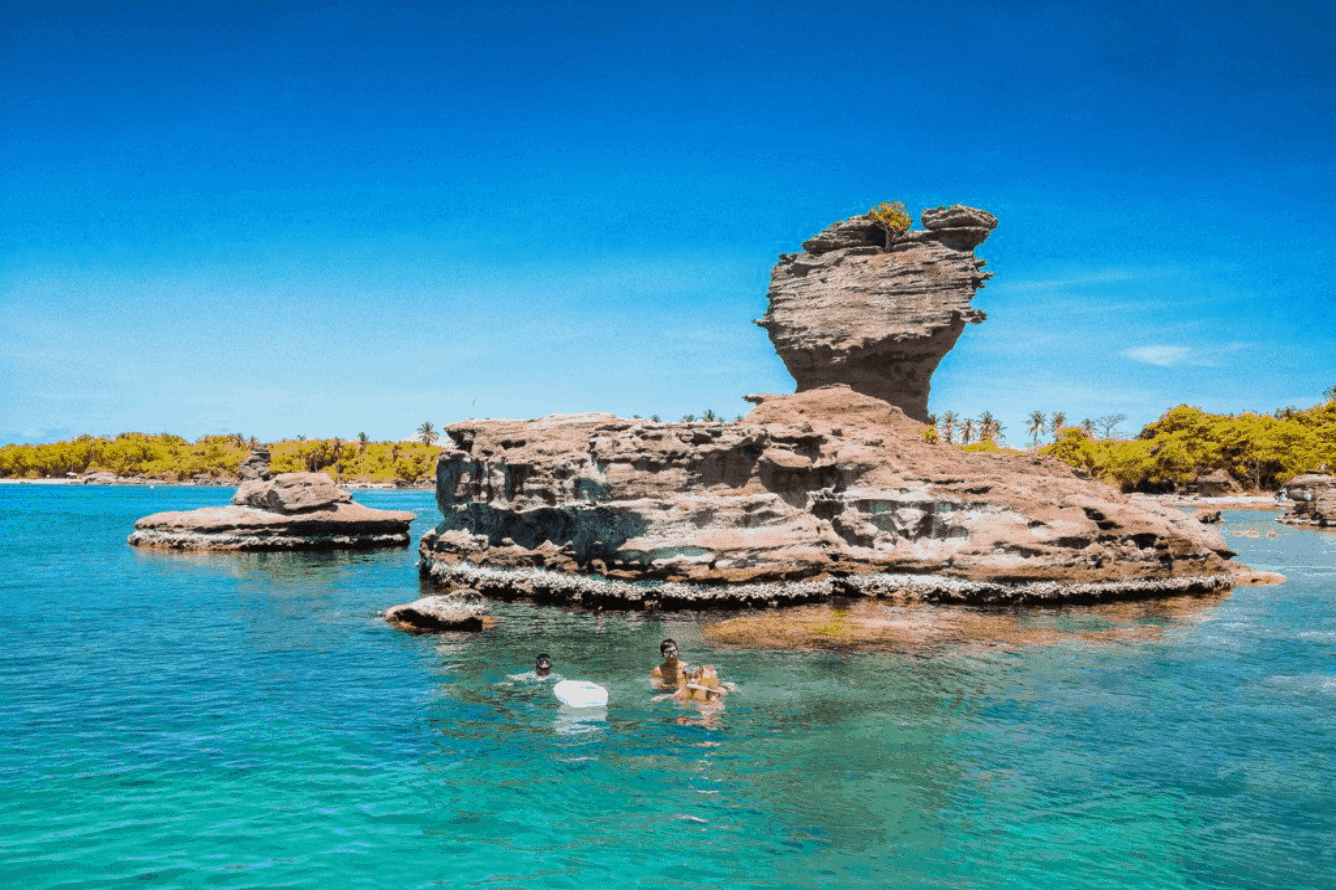 These are all great places for snorkeling and taking part in Phu Quoc's diverse oceanic exploration journey. In addition, tourists can swim in the sea, admire the nature of the blue sky, clear jade-like water on these 4 islands to forget the tiredness of life.
Day 3: Ho Quoc Pagoda – Arrive at the hotel near Bai Truong – Bai Truong – Sunset Sanato Beach Club – Night Market
Ho Quoc Pagoda – a famous spiritual site in Pearl island
Ho Quoc Pagoda is located in Suoi Lon Hamlet, Duong To Commune, Phu Quoc District, about 3km from An Thoi. The Pagoda is also known as Truc Lam Ho Quoc Zen Monastery with unique landscape and architecture, leaning on the mountain overlooking the sea. Phu Quoc people often come here to pray for peace and good luck. This is also a spiritual destination not to be missed when coming to Phu Quoc.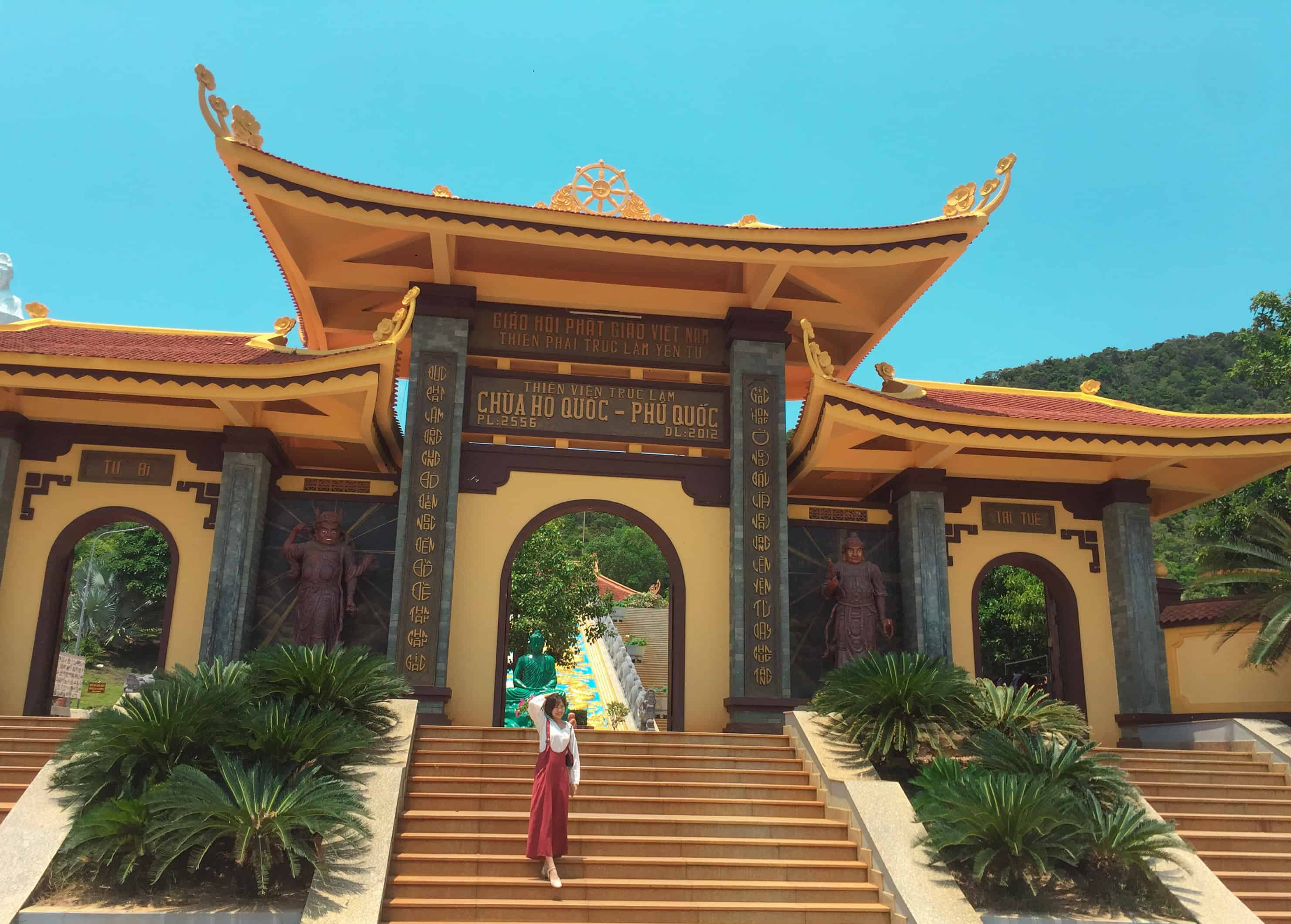 Hotels near Bai Truong beach
After visiting Ho Quoc pagoda, tourists can come to the hotel near Bai Truong to facilitate the travel and visit for the last 2 days. Note: hotels usually check-in after 10 am so you arrange a reasonable time to move here.
Bai Truong beach – the longest beach in Phu Quoc
With a length of nearly 20km, Bai Truong beach welcomes tourists with a long coastline with golden sand, clear blue water and rocky rapids, hidden fishing villages. This is an ideal place for tourists to rest, swim and relax.
Sunset Sanato Beach Club – an extremely HOT check-in corner in Phu Quoc.
In the evening, tourists can hang out at Sunset Sanato Beach Club – an extremely HOT check-in corner in Phu Quoc. This beach bar has many impressive landscapes such as the sky gate, the stairs to heaven, the elaborate elephant, fish and jellyfish models located right on the sea.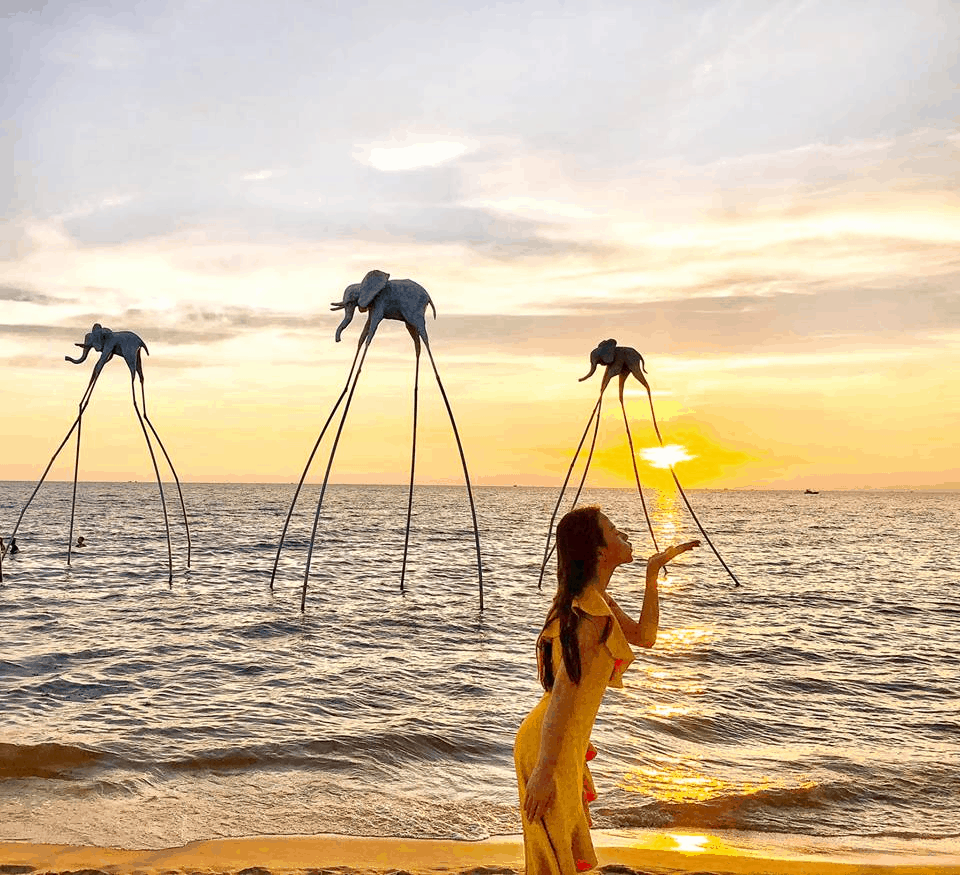 Phu Quoc night market
At the end of the day, do not forget to visit the wonderful culinary paradise at Phu Quoc night market, located at Bach Dang street, Ly Tu Trong street, Le Loi and Nguyen Trai street. The market opens at 11pm with a variety of fresh seafood, specialties of the Pearl Island. This is a place where food lovers should not miss when coming to Phu Quoc.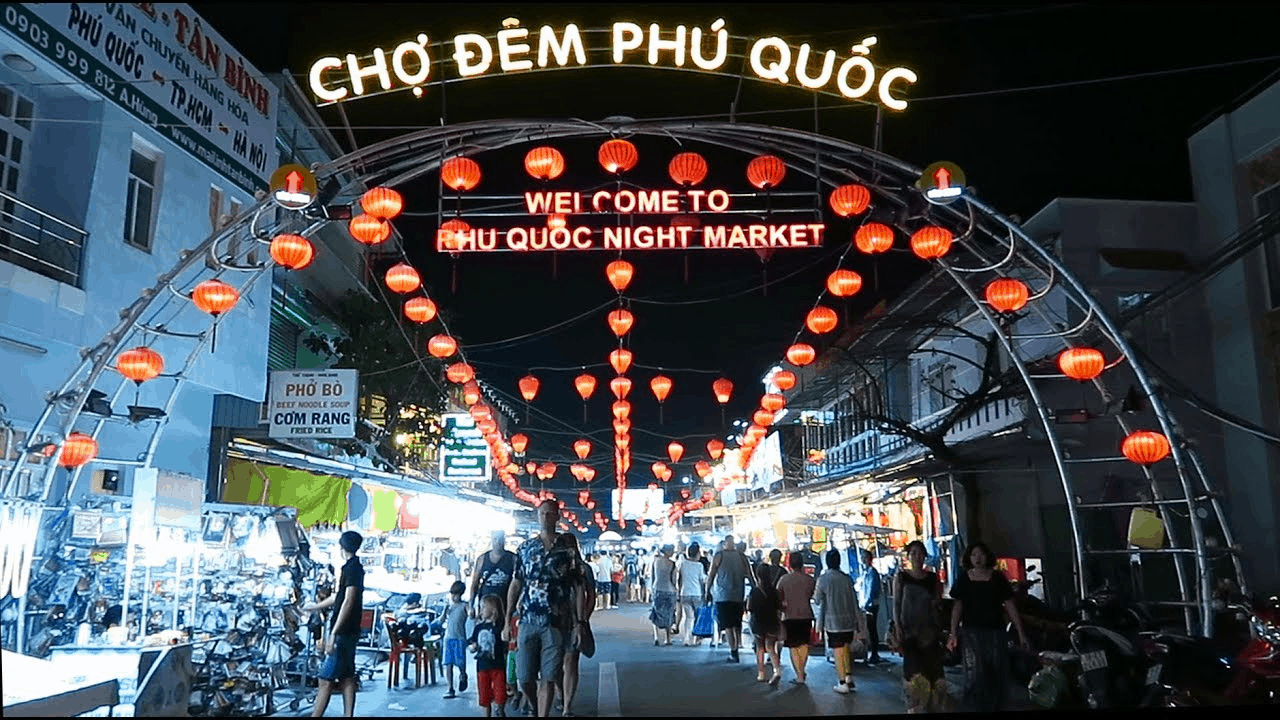 Day 4: Tranh stream – Ham Ninh fishing village – Having Lunch – Returning
Tranh stream
In the morning, tourists should come to Tranh stream – a place known for its charming, beautiful scenery. Located about 9km to the south of Duong Dong town, Tranh stream is beautiful in the water with white cascades and mysterious, magical caves. You can bathe in streams, take a bath in the waterfall, admire nature and camp here.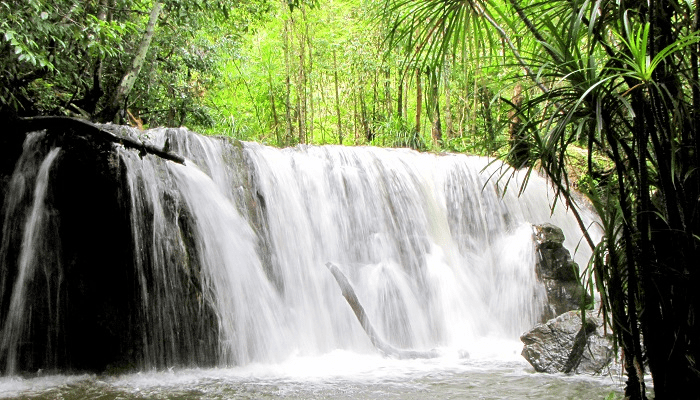 Ham Ninh Fishing Village – discover true life of fishermen
After that, tourists do not miss Ham Ninh fishing village – famous place for unforgettable delicious crabs in its Phu Quoc play schedule. The last lunch in Phu Quoc to eat nutritious seafood dishes will surely make you completely satisfied.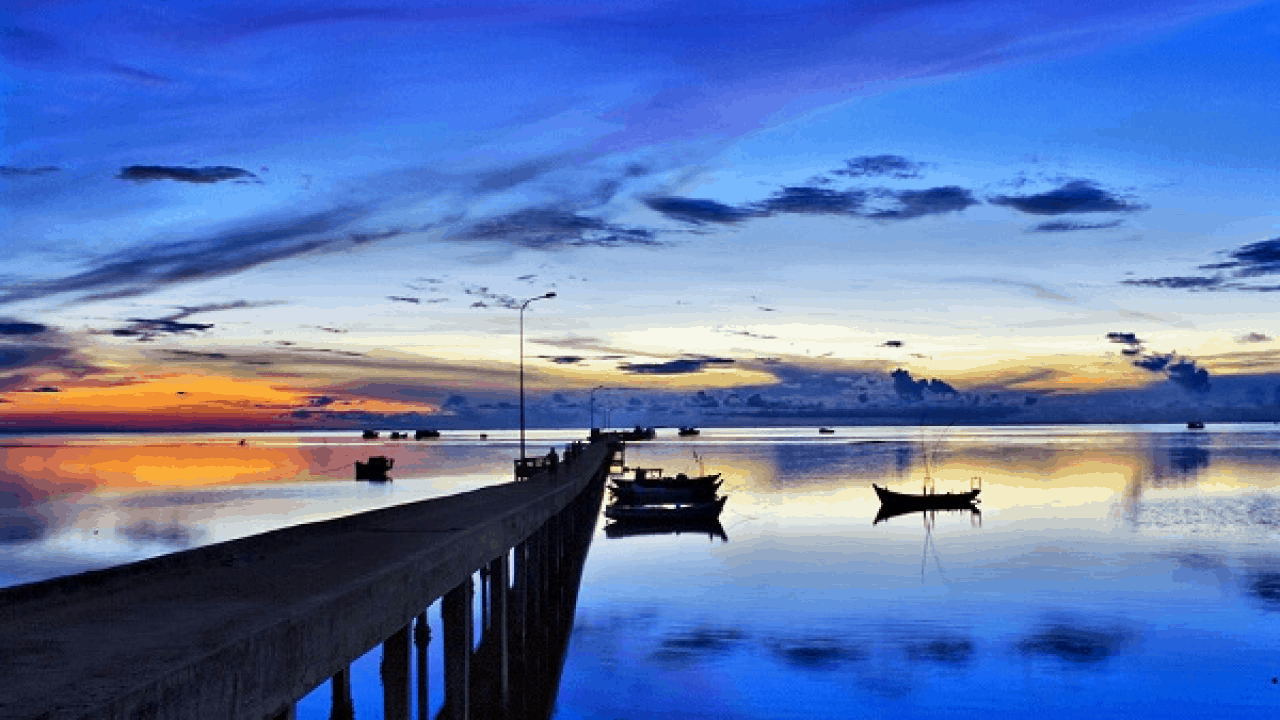 Ham Ninh fishing village is preferred by many people with its beautiful scenery whether early in the morning, at noon or in the late afternoon. And this is a familiar check-in place for tourists who love to check in and explore. An impressive visual feast here will be something you can hardly forget before leaving Phu Quoc.
Notes when going to Phu Quoc for a complete trip
Preparation before coming to Phu Quoc
Outfits
Clothes: Prioritize comfortable clothes because you need to move, play a lot. You should prioritize bright or strikingly colored clothes for better photos.
Accessories: You should prepare a pair of shoes, a pair of flip-flops (used when going to the beach), sun hat, sunglasses…
Other equipment: Do not forget to bring sunscreen, camera!
Cash
Not all addresses in Phu Quoc accept bank cards, bank transfers, so you should prepare cash on your side.
Medical equipment
A few medical items to carry with you such as headache medicine, gauze pads, antiseptic alcohol… they will be very helpful!
See the weather forecast 3 days before coming to Phu Quoc
This will help you best prepare for the trip.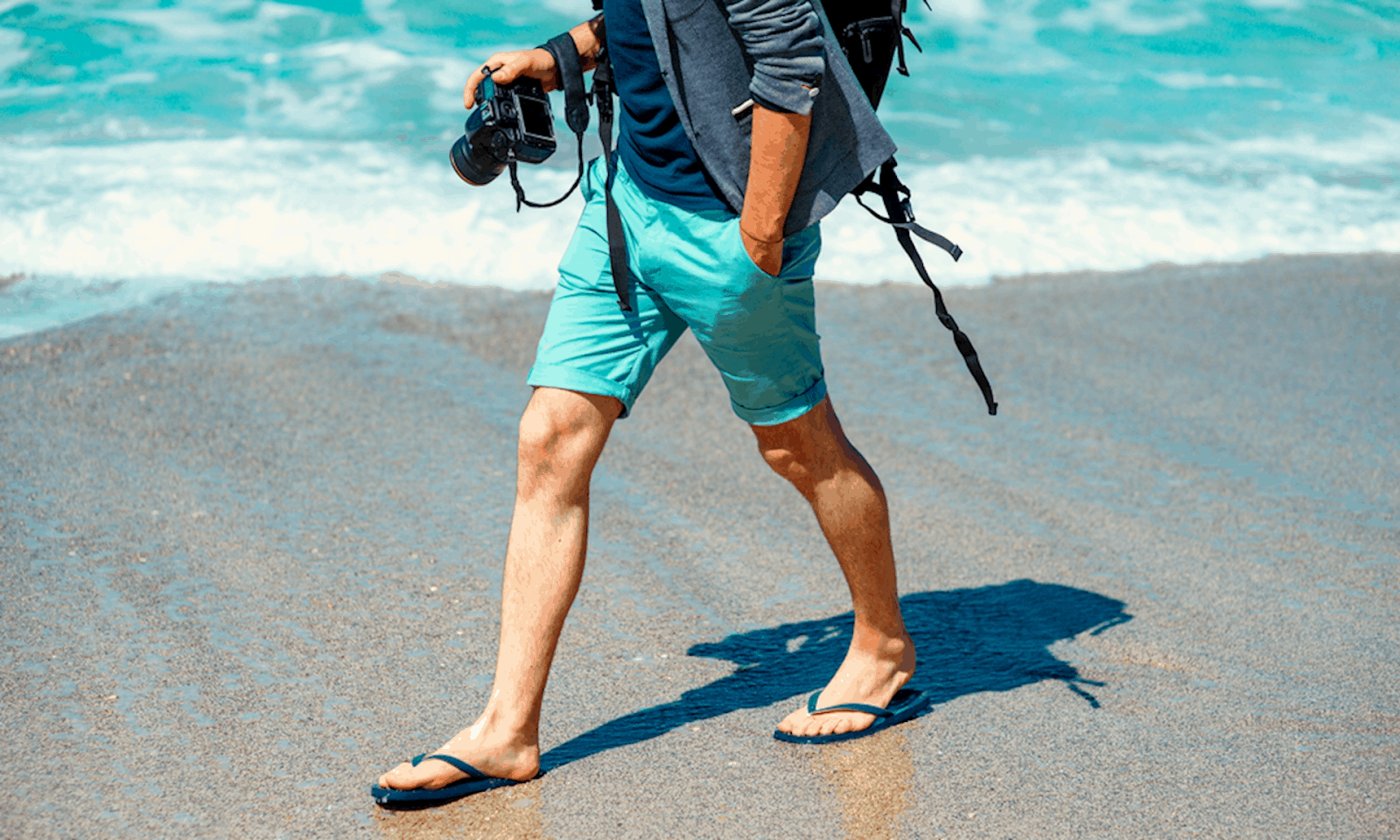 Notes when playing in Phu Quoc
Means of transportation: The way to visit Phu Quoc is quite easy. Therefore, you can ride a motorbike to experience all the beauty here. If traveling with a whole family and a large group of friends, taxi or rental car is still the preferred choice to save money.
When you take photos at the beaches, you should ask in advance whether the landscapes cost. Normally, you may have to pay VND 20,000 for taking photos at the swing on the beach. In addition, bathing in beaches also incur a cost of VND 20,000.
You should choose 2 hotels to stay for 4 days 3 nights, this will save you most of the time traveling and playing and experiencing different hotels.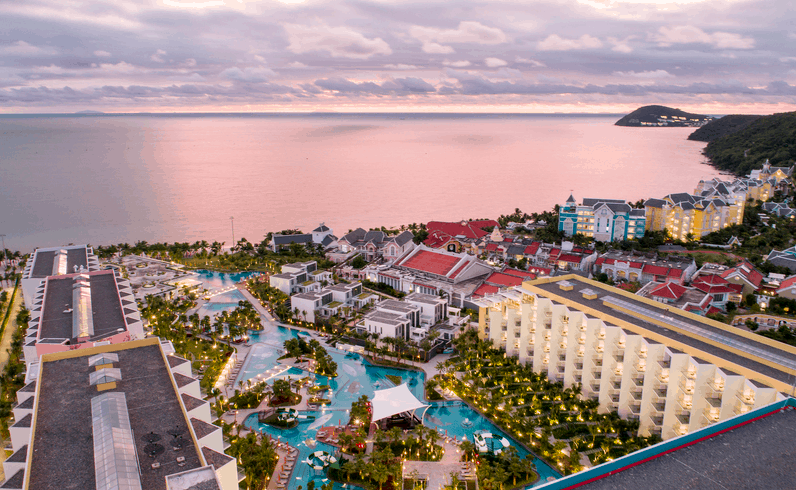 The above fun schedule is suitable for those who prefer to visit the most prominent landmarks in Eastern and Southern Island. Phu Quoc has many other interesting places to visit in Northern Island and Duong Dong town, so you can build your own Phu Quoc fun schedule according to the fullest Phu Quoc Fun Map updated in 2020.
Hopefully, the suggestion of Phu Quoc 4-day-3-night fun schedule above will make your trip to discover Pearl island more perfect. Prepare your luggage and get ready for this beautiful Vietnamese nature!