Bai Sao Phu Quoc Beach is famous for its fine long white sand beaches, green coconut palms, turquoise blue sea… This place is considered a beautiful beach and attracts many of the most tourists in Phu Quoc.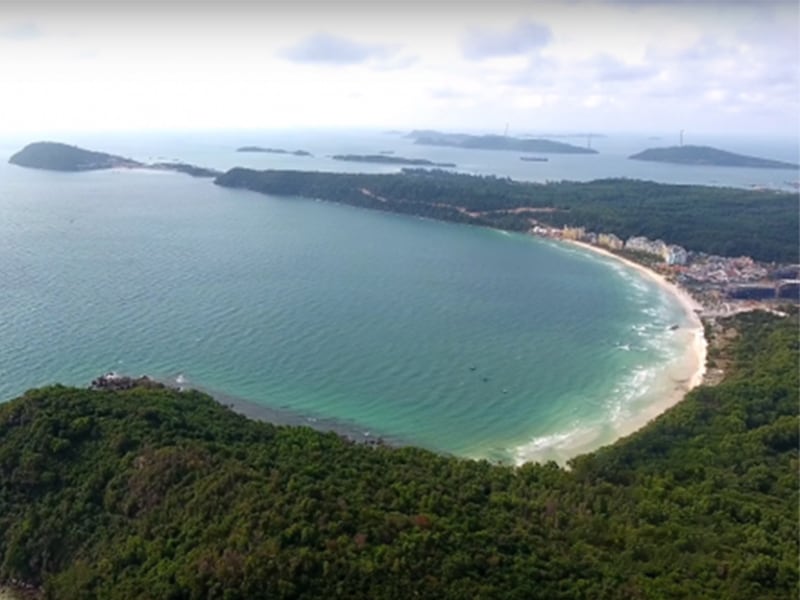 How to get to Bai Sao Phu Quoc Beach?
Bai Sao Beach is located in An Thoi town, about 25km from Duong Dong town to the south. To get here, you can travel by motorbike, car or taxi.
 Cars and taxis are especially suitable for families with small children, a group of friends at a price of about 270,000 VND – 350,000 VND.
Motorbikes are the choice for young people who prefer thrills, like to backpack with a newer feeling, the cost of renting a motorbike is relatively reasonable, ranging around 100,000 VND/ vehicle.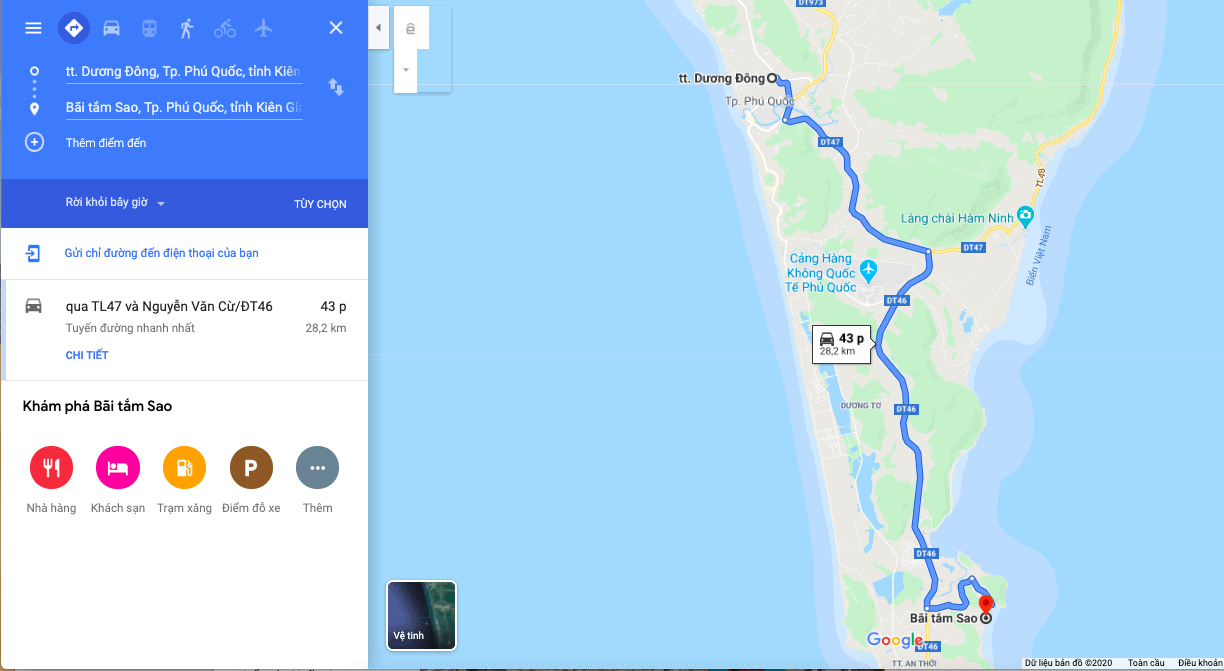 The road from Duong Dong to Bai Sao Beach is rugged and a bit difficult, but in return, you will admire the generous, extremely poetic nature
How to go from Duong Dong town to Bai Sao Beach:
From the town center, you head south towards Tran Hung Dao street, turn onto Highway 46 and cross a bridge on the same route. You go straight to the small crowded market, this is quite near Bai Sao Beach but the roads are winding. Now, you should ask for the help of the locals, be carefree because they are really friendly!
What to play at Bai Sao beach?
Immerse yourself in the wild, spacious nature
Bai Sao Beach has a smooth white sandy beach that stretches for 7km, curves neatly in the heart of two mountain ranges running close to the sea. So, this place has a fresh, cool climate that makes anyone coming here sobbing!
The clear blue sea shows the bottom and majestic mountains are surrounded by nature. The waves roll, spark under the gentle sunshine, the old coconut groves sway in the wind creating a peaceful and peaceful space.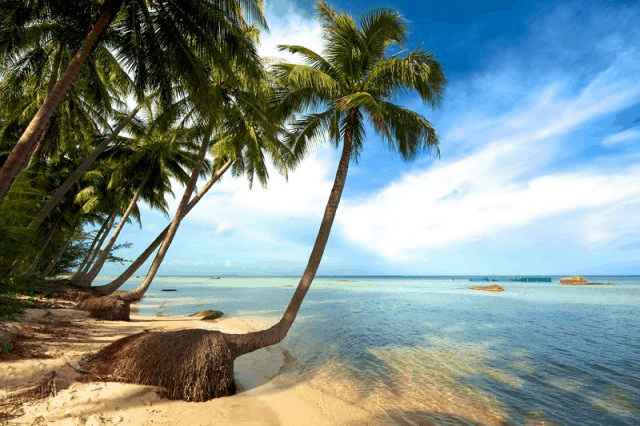 Every September and October, Bai Sao Beach has a lot of starfish swimming ashore creating a unique scenery that tourists can hardly experience anywhere else. Because of this reason, this beach has been called Star Beach (Bai Sao Beach) ever since.
Kayaking – admire the beautiful sunset of Phu Quoc
If you prefer boating to watch the sunrise or sunset at Bai Sao Beach, do not miss kayaking. The paradise-like scenery at these two great moments will overwhelm tourists and must take the camera to capture the breath-taking moments continuously.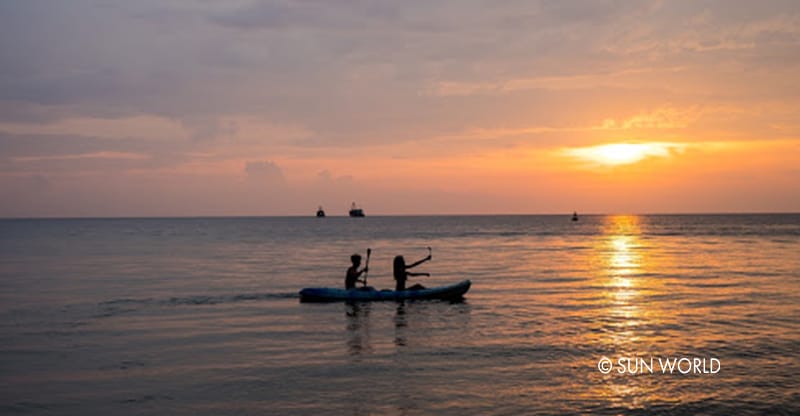 Renting canoes, windsurfing, fishing in the island, diving to see coral…
For the most complete experience at Bai Sao Beach, you should try once traveling to the middle of the open sea, visiting the mysterious, pristine small islands to swim, fish and snorkel. Surely you will be surprised by the wonderful experience here!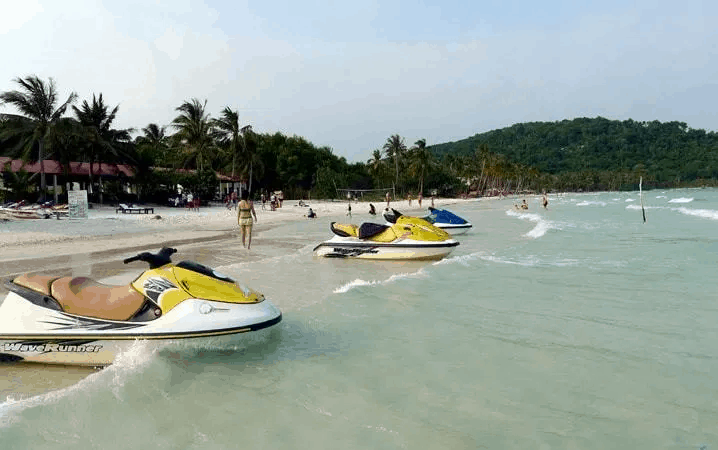 What to eat at Bai Sao Beach?
Indulging in local cuisine is always a wise experience for tourists visiting Bai Sao Beach. Coming here, tourists will be overwhelmed with special seafood dishes with "tongue-taking" flavor.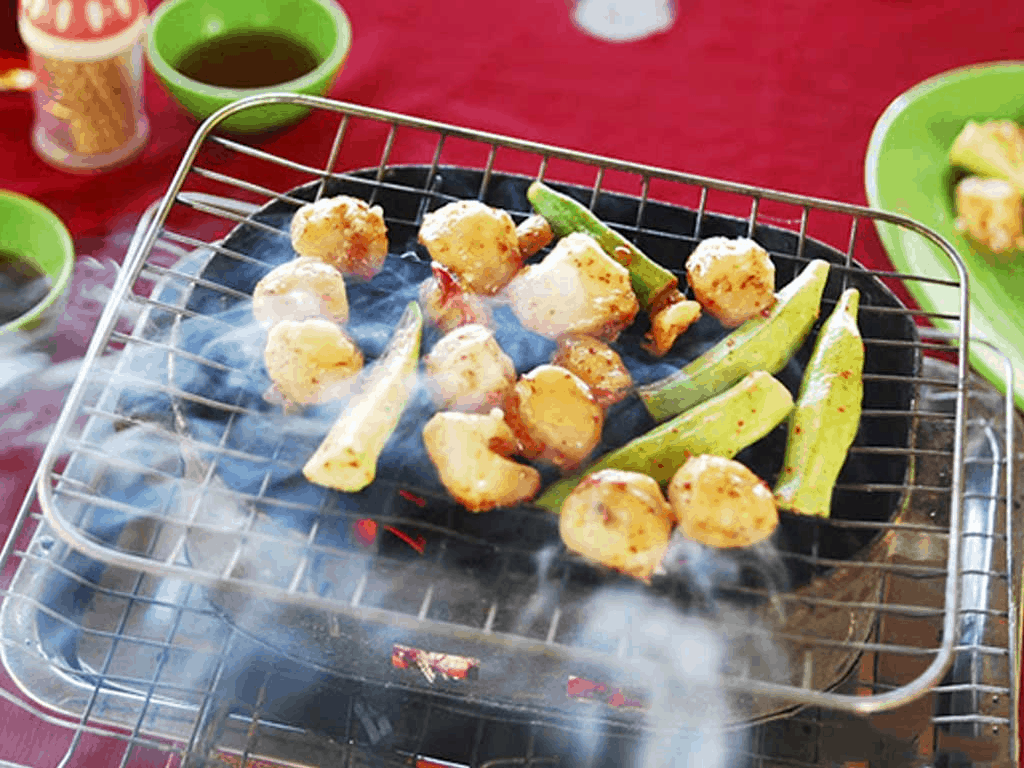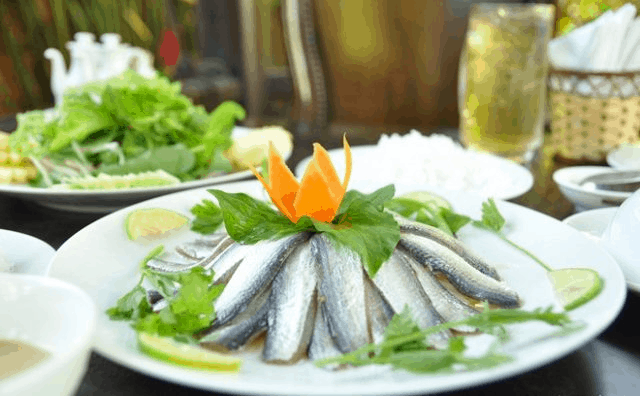 In addition, there are still many other interesting dishes to mention such as:
Grilled Jack mackerel with sweet meat, unique flavor;
Ham Ninh crab with firm and fresh meat.
Accommodation at Bai Sao Beach
On Bai Sao Beach, there is no place for tourists to stay overnight, however, if you prefer the tranquility, you can experience the well-equipped luxury resorts at Bai Khem Beach (just 2km away from Bai Sao Beach). Including:
Premier Village – the famous gem of Pearl Island
Located at Ong Doi Cape, Bai Khem Beach has two unique sides facing the sea, staying in Premier Village, tourists can have chance to not only watch the peaceful and romantic sunrise and sunset, but also can rest at top 217 villas with full amenities of 5 star quality.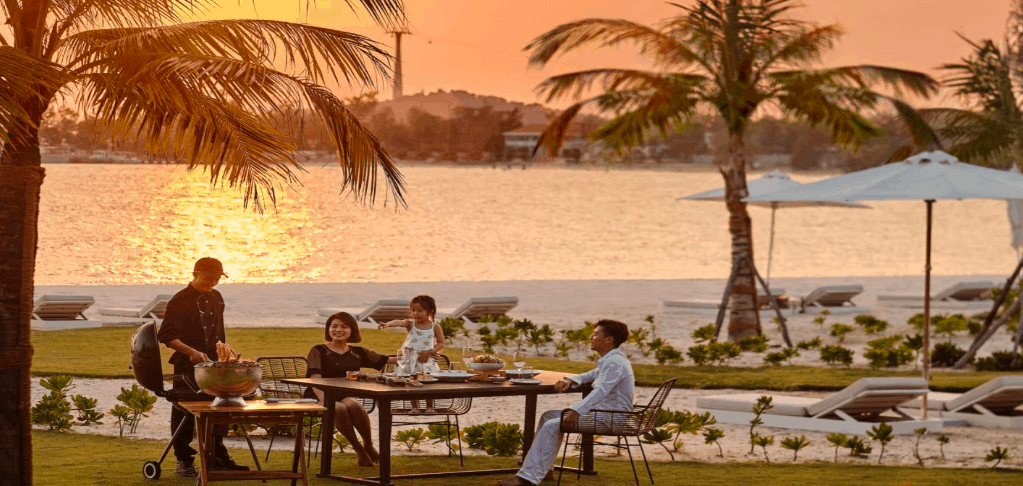 The high-end JW Marriott Phu Quoc Resort
With the talented hands of Bill Bensley, theluxurious French architecture makes JW Marriott Phu Quoc Resort is the dream of many tourists visiting Phu Quoc. Top amenities and beautiful views from every angle make this place popular with many celebrities.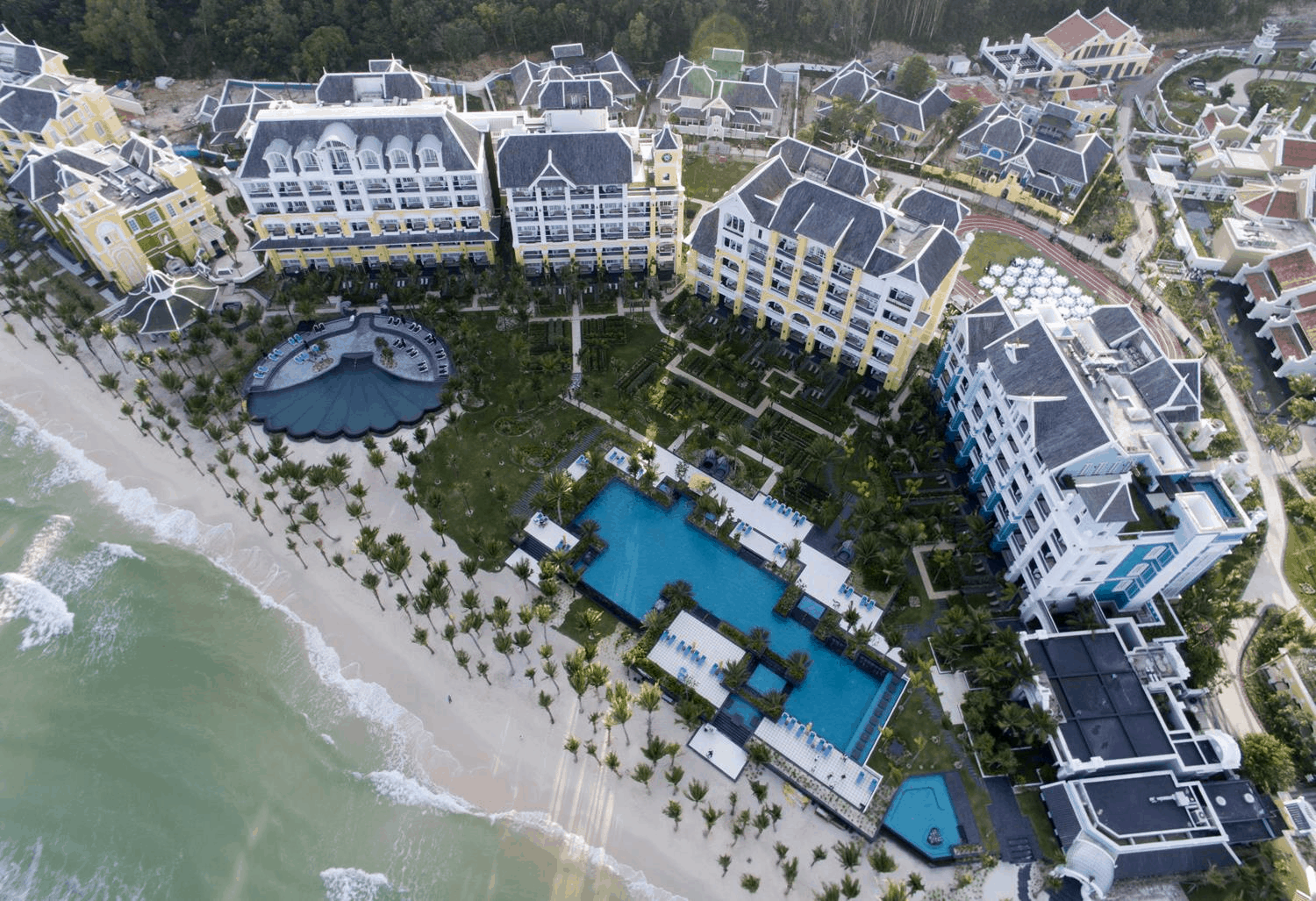 Premier Residences Phu Quoc
Located at Ong Doi Cape, not far from Bai Sao Beach and conveniently moving to entertainment destinations in Phu Quoc such as Hon Thom… Every apartment here has a unique sea view to catch the wind and fresh air of the Pearl Island and enjoy the sky and the blue sea of ​​the place right at your apartment.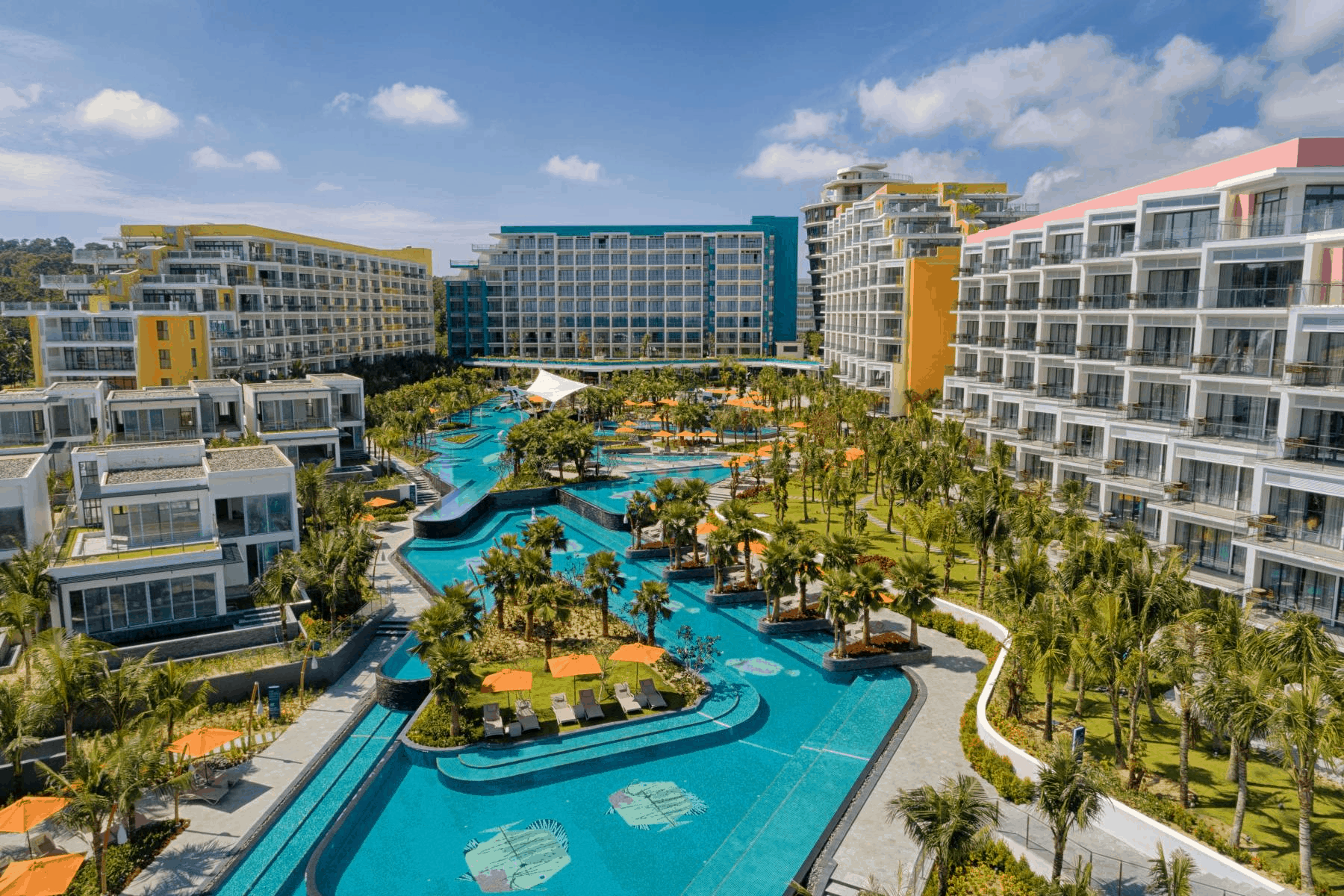 Notes when going to Sao Phu Quoc beach
The following notes will help tourists have the most complete experience when visiting Bai Sao Beach, Phu Quoc:
Apply sunscreen to protect your skin while playing at the beach.
You should bring slippers, wear comfortable clothes and prepare sunglasses for the best experience.
To be able to store great photos here, don't forget to bring your phone or camera as well as a tripod!
Coming to Bai Sao Phu Quoc Beach, do not forget to stop by Sun World Hon Thom Nature Park to experience the world's longest 3-wire sea-crossing cable car, have "forget-the-way-home" fun at Aquatopia – the leading modern water park in the East South Asia with the first games available in Vietnam. And do not forget to enjoy the local specialties to feel the fullest quintessence of Pearl Island paradise.