A dream vacation awaits you on the Pearl Island. Discover three world-class resorts nestled in the paradise of southern Phu Quoc – and all conveniently located only moments away from Sun World Hon Thom Nature Park.
Premier Village Phu Quoc
Located in Ong Doi Cape, Premier Village Phu Quoc is a precious pearl hidden among wild, dreamlike nature. Completely surrounded on both sides by the sea; you can admire both the sunrise and sunset over the vast blue ocean of the southern Pearl Island.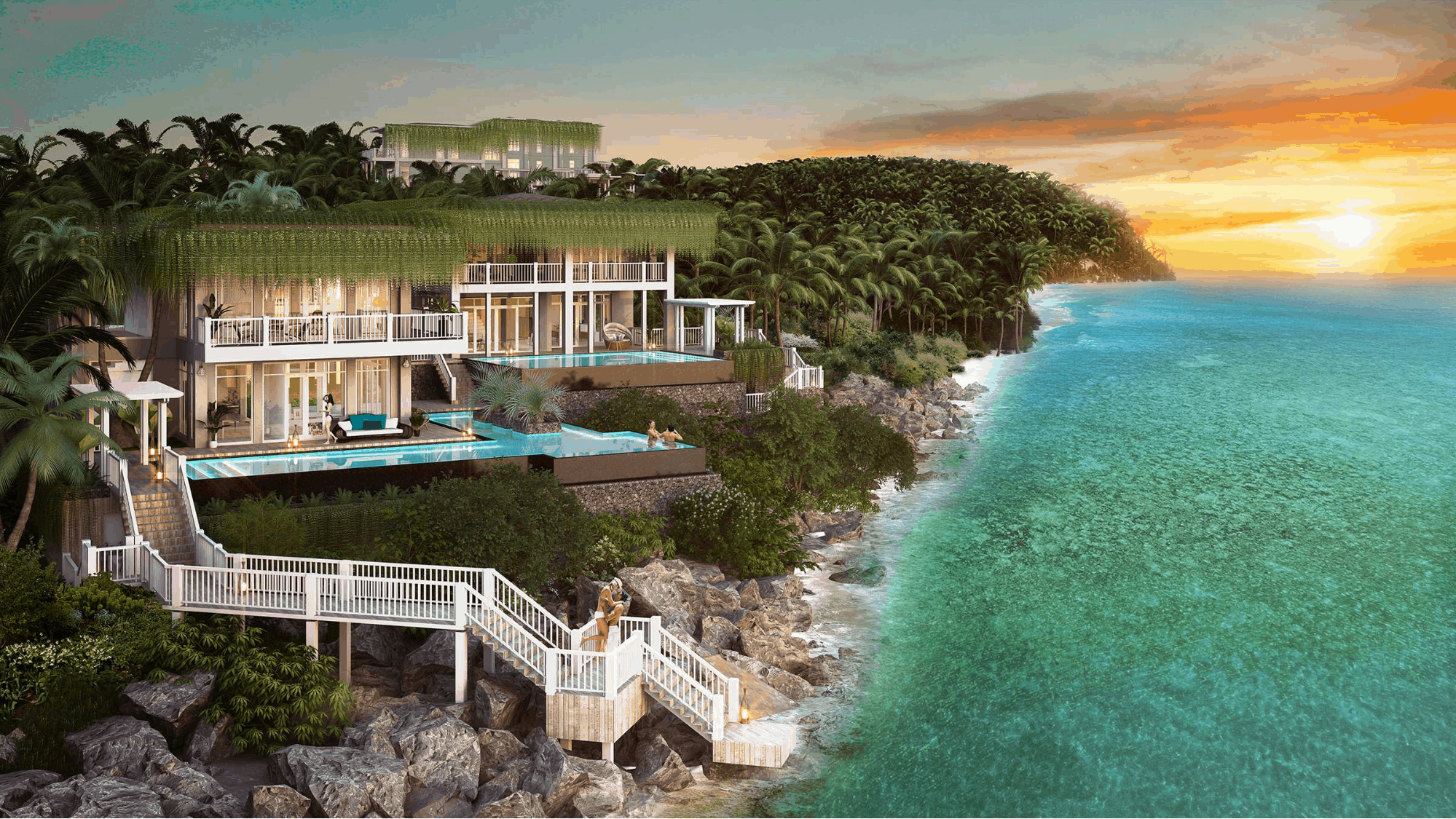 Premier Village Phu Quoc satisfies every desire for the ultimate paradise vacation:
217 luxurious and classic villas with private pool and unique sea views.
Plumeria Fitness Center with sweeping views of the sea from the top of the hill.
Authentic Vietnamese and world cuisines at The Market Restaurant, Corallo and Deli Cafe.
Indoor and outdoor family play areas.
Check out the beautiful images at this luxury resort!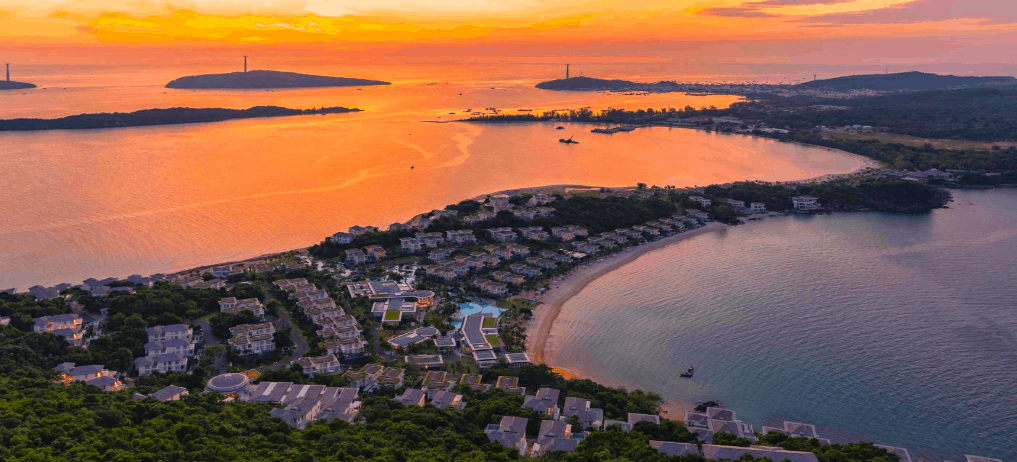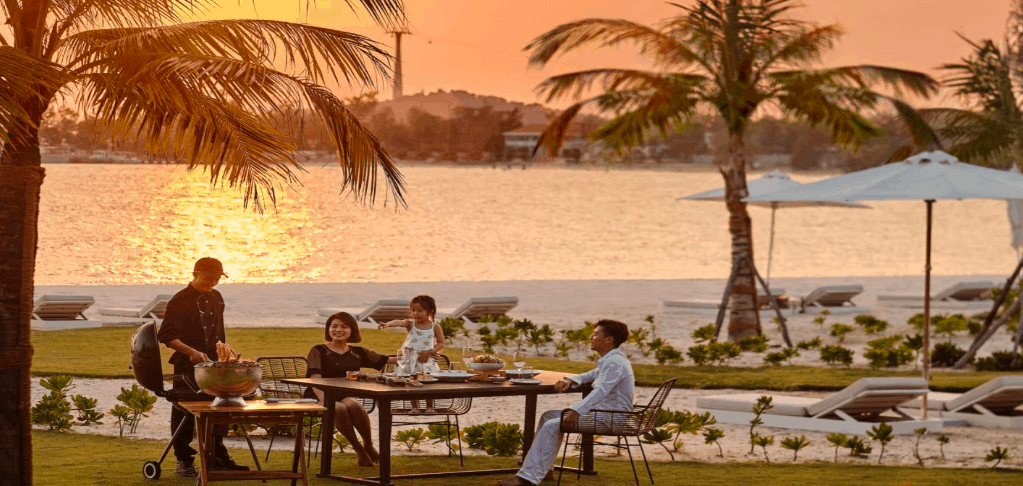 Leave behind the chaos of life and enjoy an unforgettable vacation with your family at Premier Village Phu Quoc. Best rates available by contacting 0297 3546 666 or <Sun Group booking channel / online booking website> or visiting popular online booking websites like Booking.com, traveloka…
Prices start from 5,000,000VND per villa, per night.
JW Marriott Phu Quoc Resort
Located on the romantic Bai Khem Beach, JW Marriott Phu Quoc is well known as the most luxurious resort in Phu Quoc. The hotel, designed by world renowned architect Bill Bensley, is inspired by the fictional Lamarck University.
Every detail in the resort has been carefully crafted. Featuring a luxurious and classic French style; the result is a perfect harmony of classical architecture, comfort, modernity and international quality.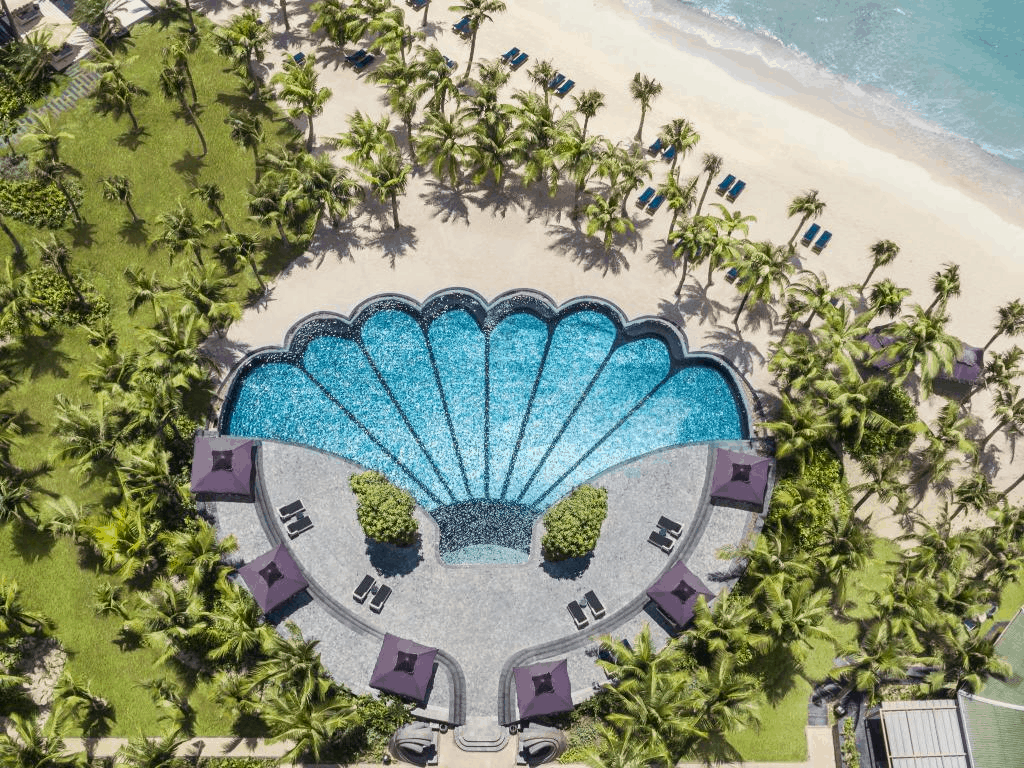 Be charmed by JW Marriott's world-class amenities:
244 rooms, suites, apartments and high-class villas, meticulously designed in harmony with the wild nature of the Pearl Island.
Quintessential Vietnamese cuisine, contemporary Japanese flavors and exquisite French style at Tempus Fugit, French & Co, Red Rum and Pink Pearl.
A suite of entertainment every night on the romantic Bai Khem beach.
An exquisite white sand beach
Crystal blue outdoor swimming pools.
Admire the fascinating images of JW Marriott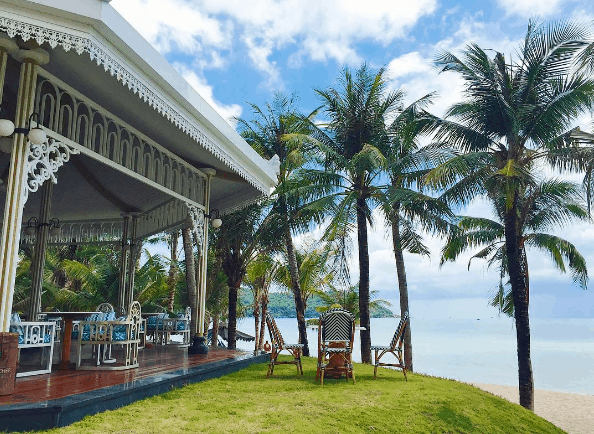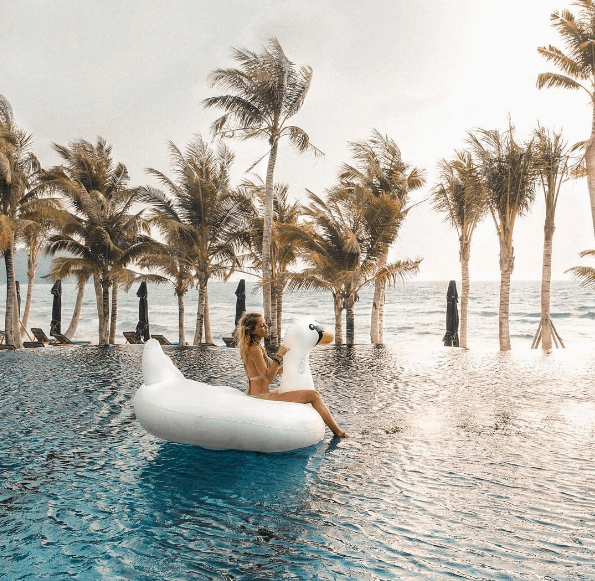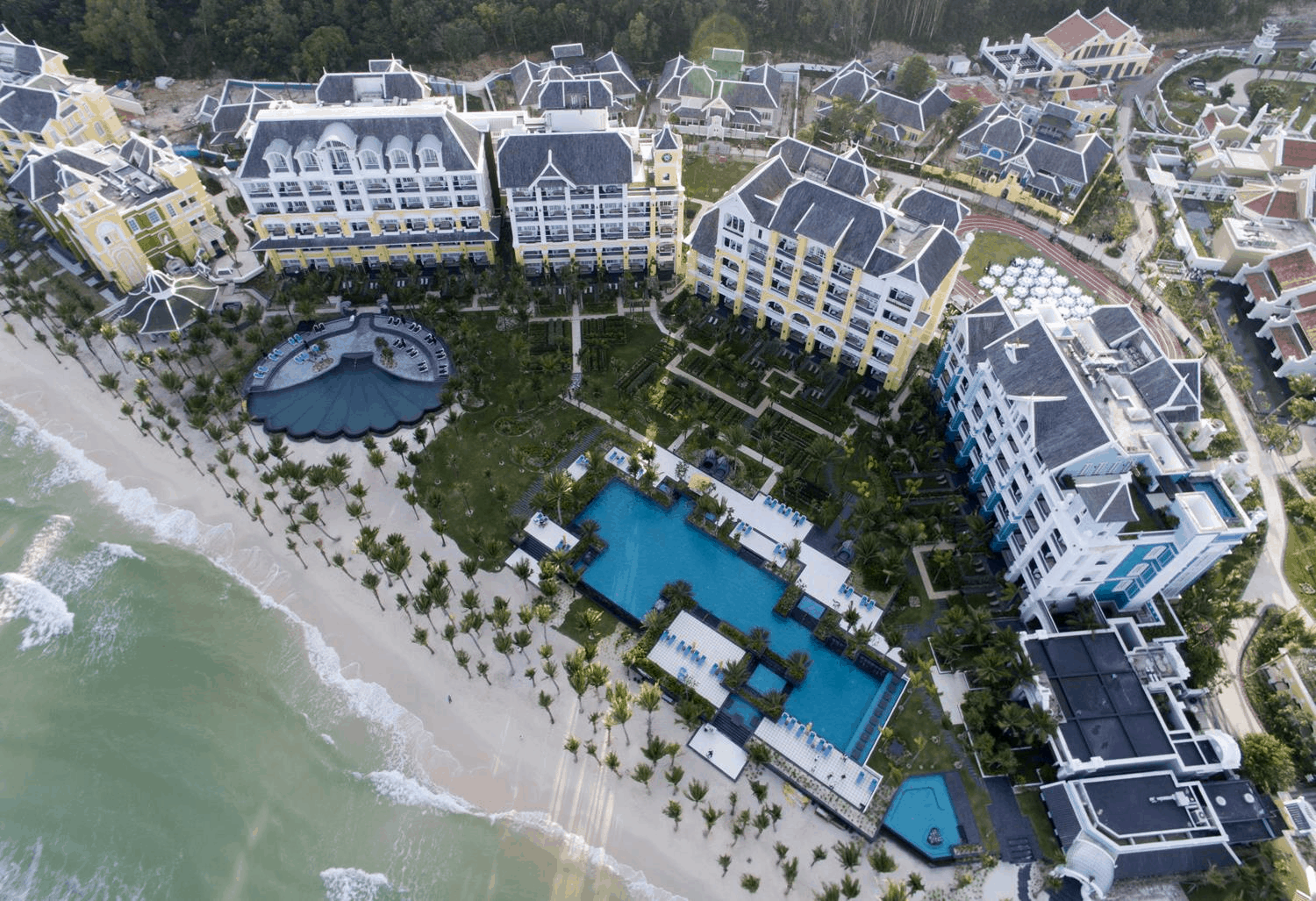 Prices start from 7,000,000VND per room, per night.
For best rates, phone 0297 3779 999 or visit <Sun Group booking website>.
Premier Residences Phu Quoc
Located at Ong Doi Cape, a short drive from Sun World Hon Thom Nature Park – Premier Residences Phu Quoc offers the ultimate family vacation destination.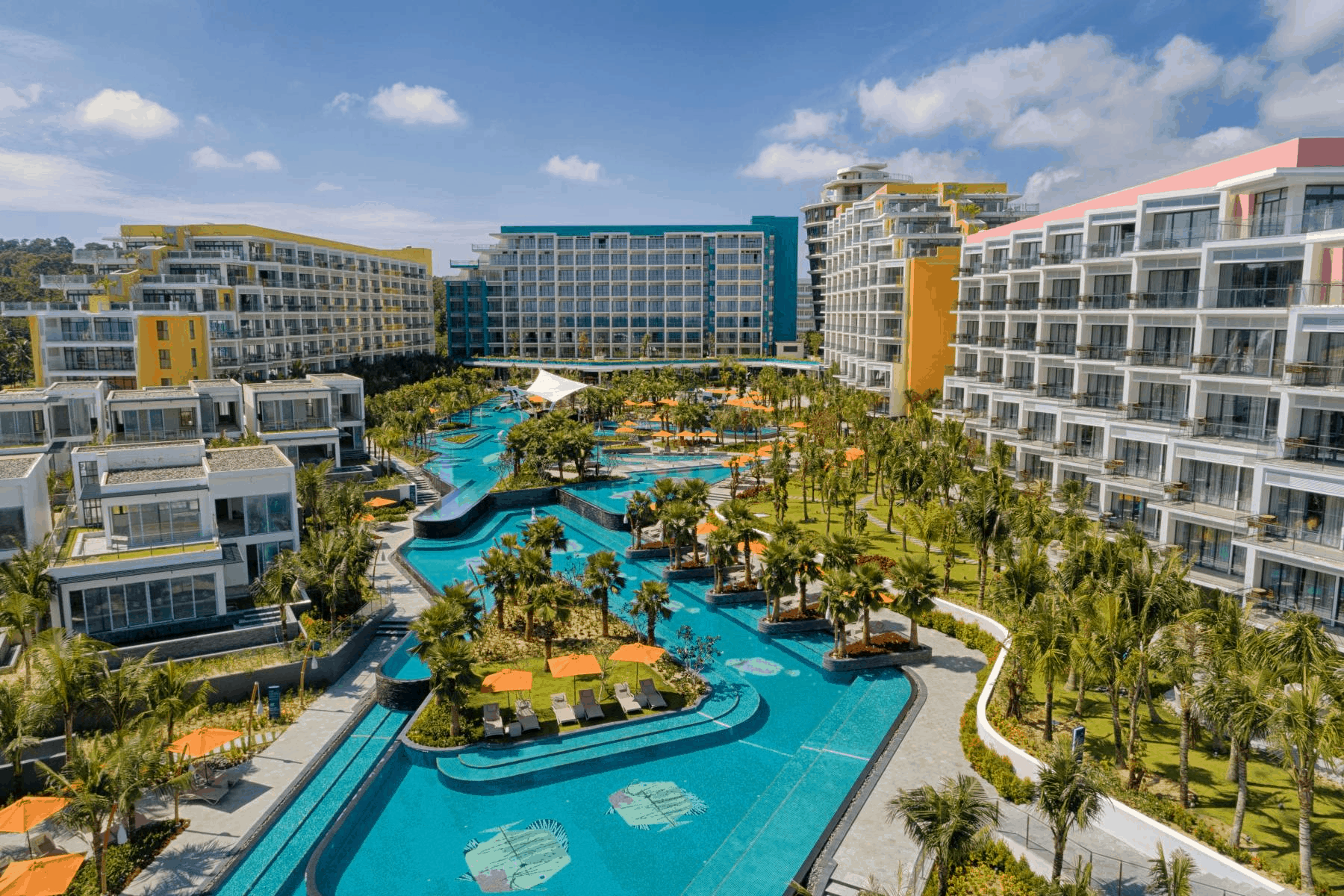 Premier Residences Phu Quoc – designed by MSystem Design from England and SALA Design Group from Singapore –  welcomes guests with it's cool sea breeze and ultimate beachfront location.
Enjoy a dreamlike vacation with the following amenities:
355 modern rooms overlooking the beautiful Bai Khem Beach.
A taste of the sea at the resort's world-class restaurants, with dishes designed by international chefs.
Beach Club
Fine white sand beaches and unspoilt clear blue water.
Expansive 5,000 square meter outdoor pool in the center of the resort.
Outdoor playground and water slides.
Premier Residences Phu Quoc photo gallery.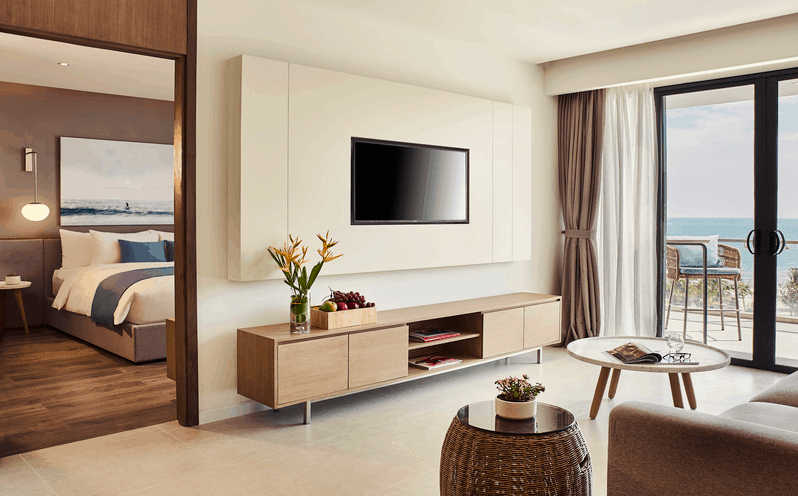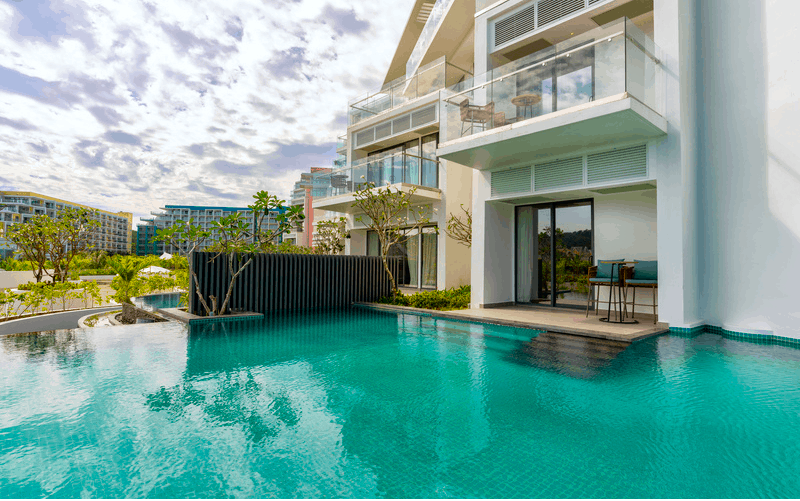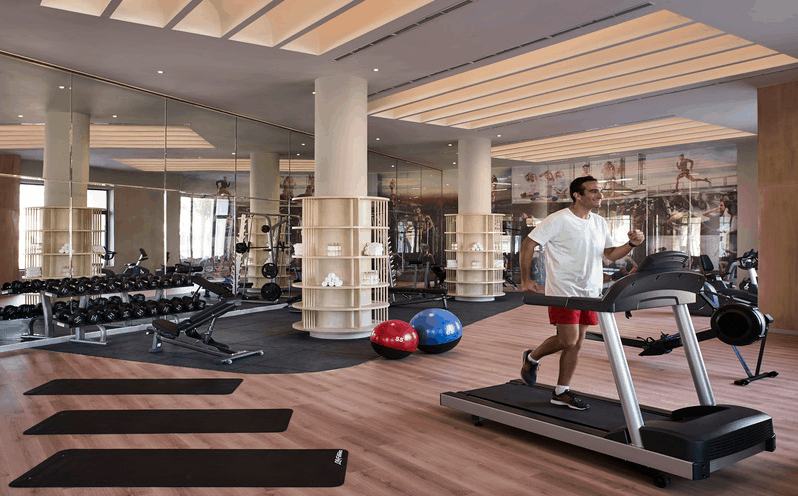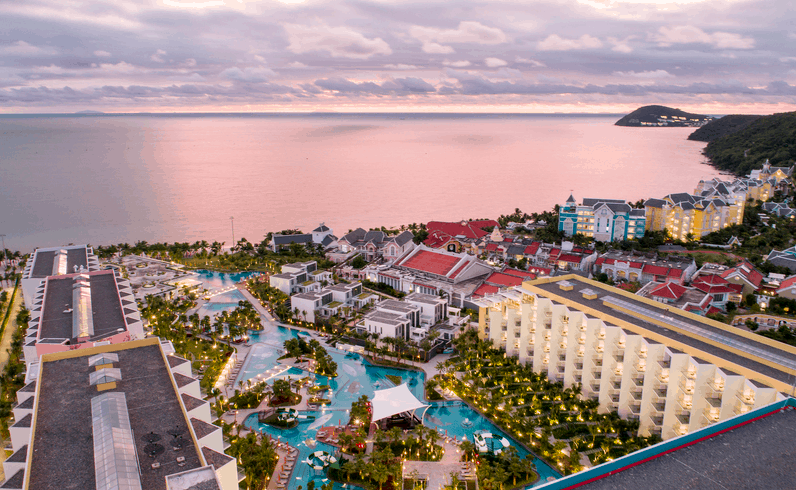 Premier Residences Phu Quoc is suitable for a variety of visitors like couples, groups of friends and families. Room rates start from VND 1,600,000 / night.
Best rates available by phoning 0297 3927 777 or online at Sun Group
Phu Quoc Hon Thom Resort promises the ultimate paradise island experience. Experience a luxurious vacation you'll never forget with international 5-star facilities and discover the wonders of Hon Thom Island, Phu Quoc!