The top 24 most attractive amusement parks in Phu Quoc in 2020 will lead you through all emotions to make your trip full of memorable experiences. Are you ready to join us in the world of 24 fascinating experiences? Let's DISCOVER NOW!
Aquatopia Water Park of endless fun
Topping the list for those who like to have fun in Phu Quoc is Aquatopia Water Park. This is the largest modern water park in Southeast Asia with 21 "unique and strange" games appearing for the first time in Vietnam, 6 check-in zones with tropical identity and unique aboriginal culture!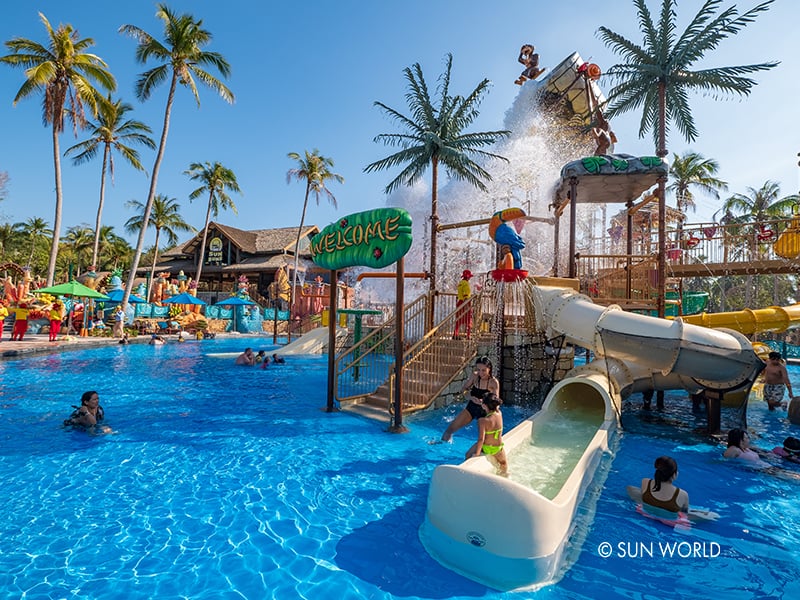 The entrance fee of Aquatopia Water Park is quite reasonable, only VND 200,000, tourists can explore the mysterious aboriginal world, dramatic, adventurous experience and exciting play spaces. Besides, the attractive culinary paradise right inside the water park will make tourists "fascinated" when enjoying.
Aquatopia Water Park is located on Hon Thom Island, in the south of Phu Quoc. You can get here by Hon Thom cable car from An Thoi station, Phu Quoc in just 15 minutes. With reasonable ticket prices, diverse landscapes and top thrilling water games, Aquatopia is the new highlight of the amusement park in Phu Quoc, attracting hundreds of thousands of tourists right from the beginning of December, 2019.
Sun World Hon Thom, Phu Quoc
Located in southern Phu Quoc, Sun World Hon Thom Nature Park is a destination not to be missed when traveling to Phu Quoc. With unspoiled, poetic nature and lots of unique experiences and discoveries, this is an attractive destination in Phu Quoc.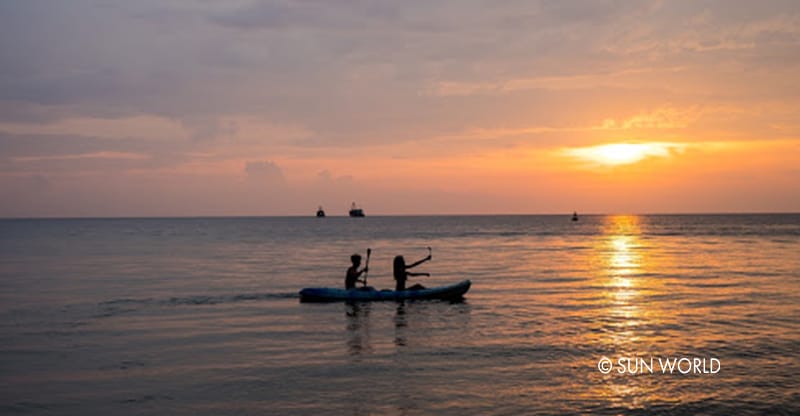 Coming to Sun World Hon Thom Nature Park, tourists will admire the unique Renaissance architecture, check-in at the locations such as the "Roman arena" of Vietnam at An Thoi cable car station platform, Phu Quoc.
The next experience at Sun World Hon Thom Nature Park is that tourists will be able to admire the sky and clouds of Phu Quoc on the world's longest 3-wire cable car with a length of 7,899.9m. Take the scene of Southern Pearl Island in sight with an extremely affordable price, only from VND 300,000/2-way/person.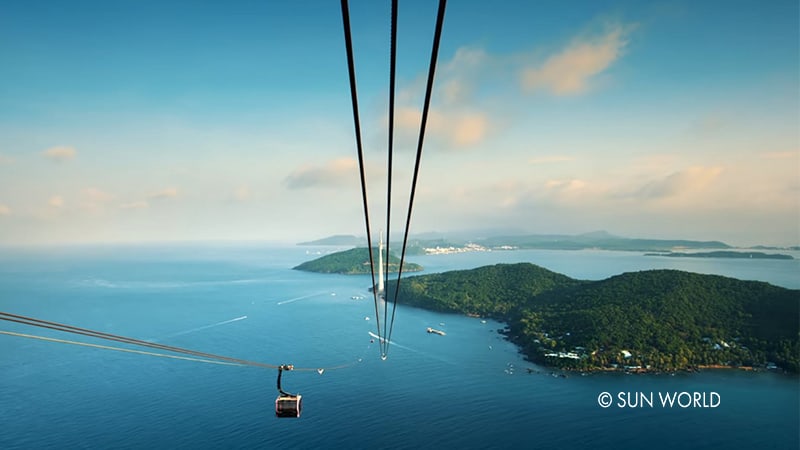 After an exciting journey across the sea by cable car, tourists will set foot in the tropical paradise – Hon Thom Island. Not only immersed in the wild, romantic nature, you will find yourself enticing the exciting, vibrant melodies of the tropical colors by international dancers.
Playful melodies, heroic Marambo drum beats, and charming hula will make your holidays more complete and memorable.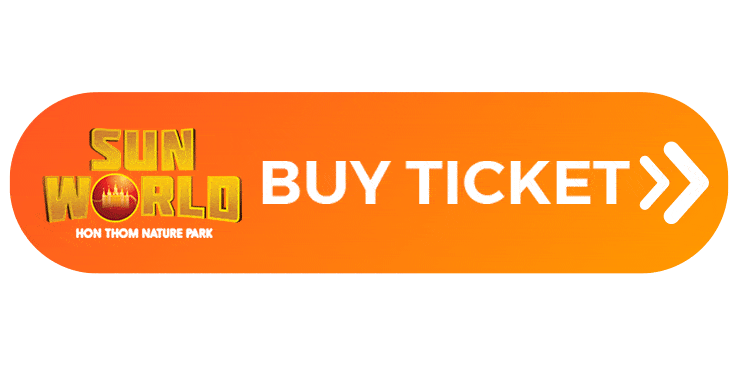 The peaceful Bai Dai
Located in the northwest of Phu Quoc pearl island, Bai Dai is loved by the clear blue sea as jade, fine white sand stretching up to 15km with wild nature, gentle air … If you like peace and simplicity, don't skip Bai Dai!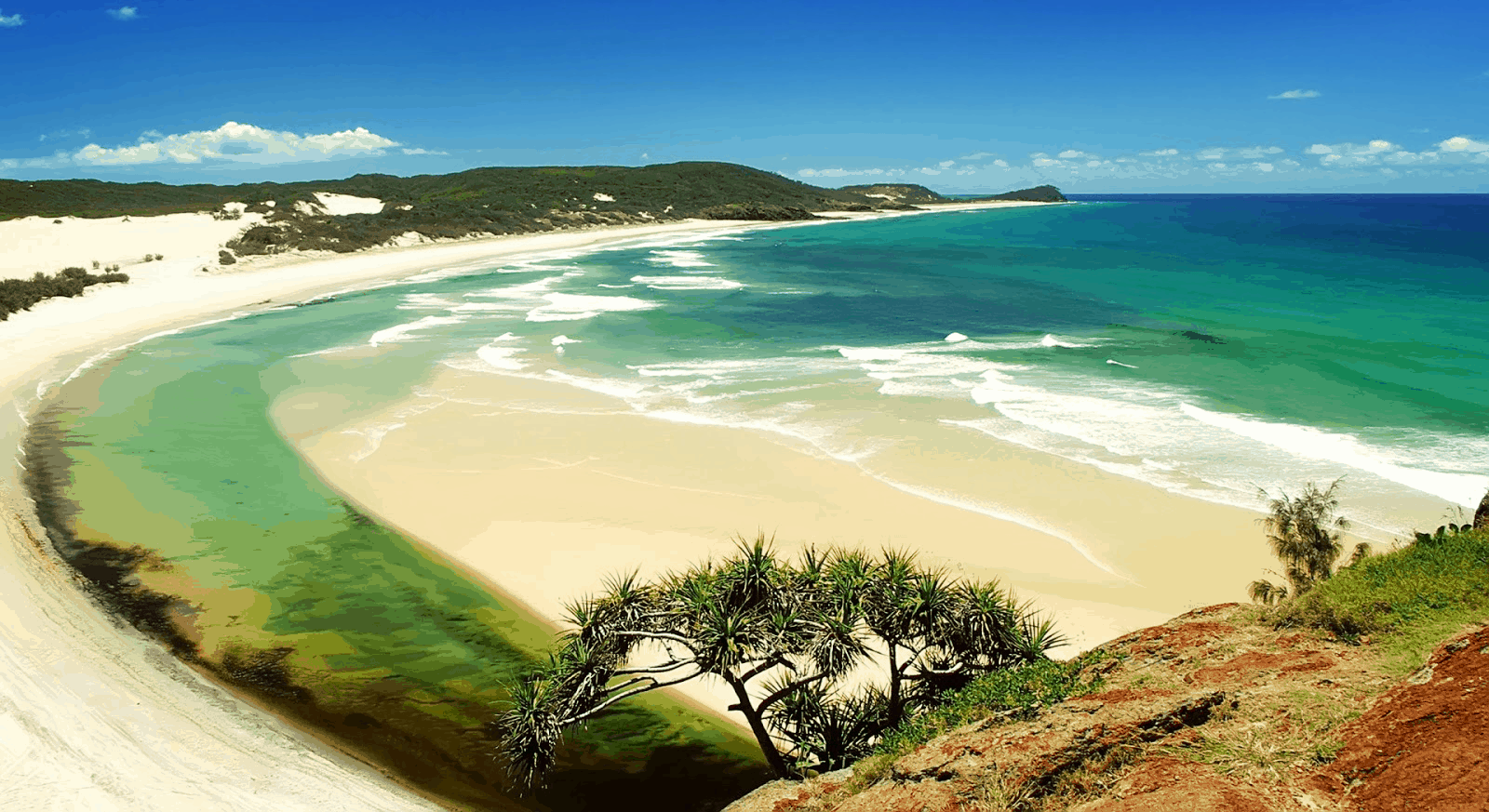 Bai Khem beach is worthy of the "fairy scenery of Phu Quoc"
If you come to Phu Quoc and skip Bai Khem, surely your trip still has many shortcomings. Bai Khem beach is not only attractive to tourists because of its poetic beauty with golden sand, winding beach, nature still retains its pristine features, but with two unique sea views, Bai Khem beach is an ideal destination to admire the sunrise and sunset at the same romantic and peaceful spot.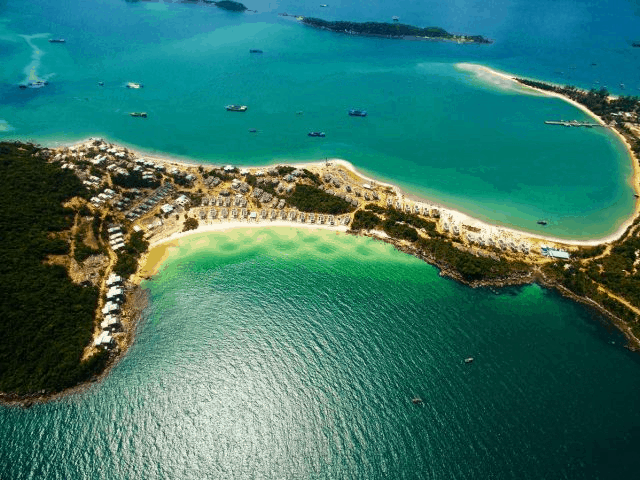 Bai Sao – a unique "moon" of Phu Quoc
With about 7km length, curved shape like a crescent moon, Bai Sao is one of the amusement parks in Phu Quoc known to tourists to the pearl island of paradise. The surrounding green mountain landscape combined with the smoothness of the white sand beach, the clear blue water like a beautiful crystal at Bai Sao makes this place a "natural masterpiece" of the human world.
Bai Truong – A peaceful place for souls who need to find a place to land on
Located in the southwest of the island, 2km from Phu Quoc airport, Bai Truong has an impressive length of nearly 20km, stretching from Dinh Cau Cape to Khoe Tau Ru. With the landscape of green trees, rocky rapids, a fishing village looming far away, Bai Truong is like a peaceful place for souls who yearn to find a place to rest amidst the bustling life.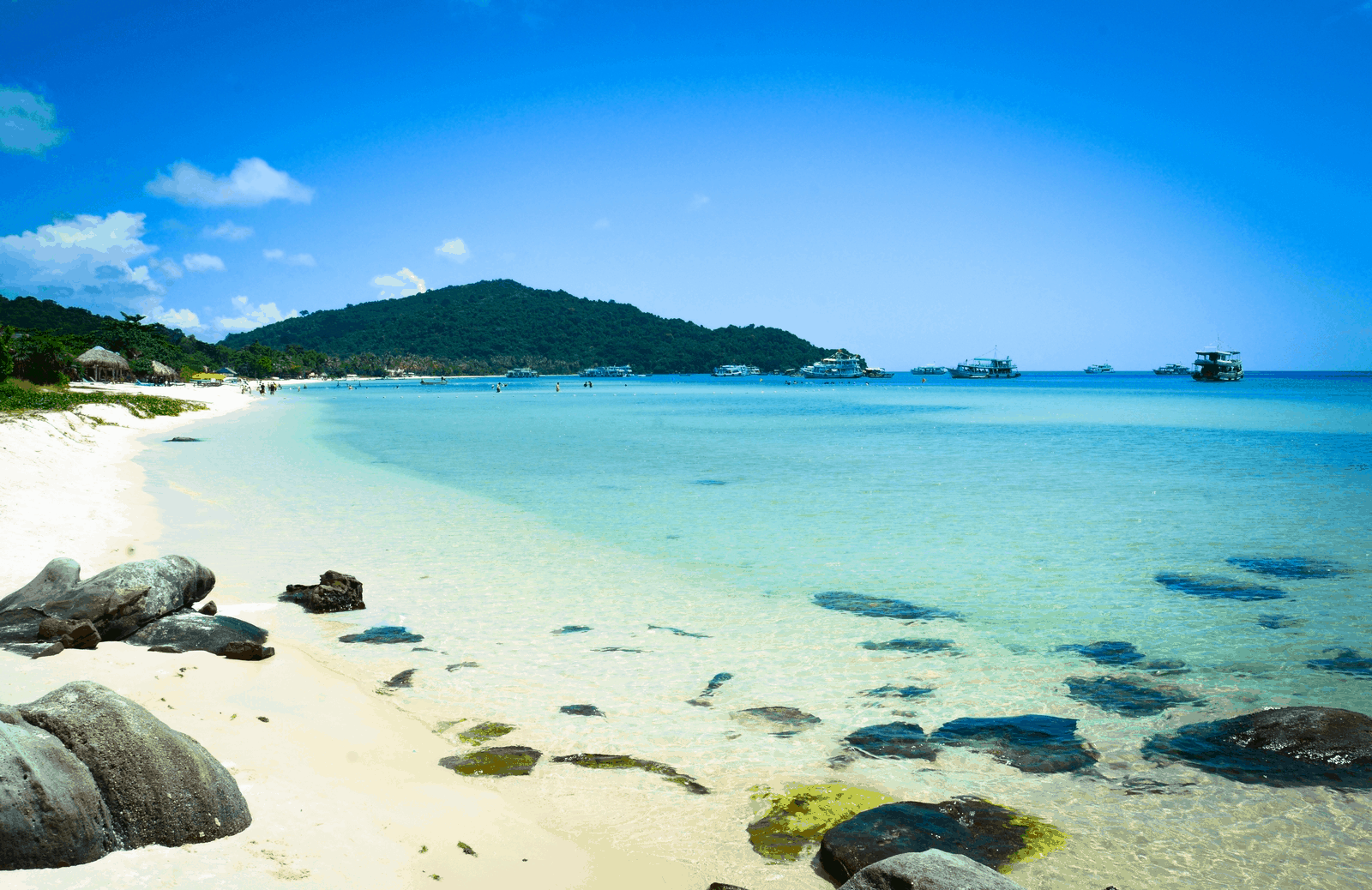 Coi Nguon Museum (Museum of Origin)
Located at 149 Tran Hung Dao, Coi Nguon Museum is one of the destinations not to be missed when visiting Phu Quoc. This place is known as the "place to keep the soul" for the island. It is a long story dating back to the 17th century with the story of finding Phu Quoc of noble people. It is more than 3,000 valuable artifacts, containing the soul of Phu Quoc.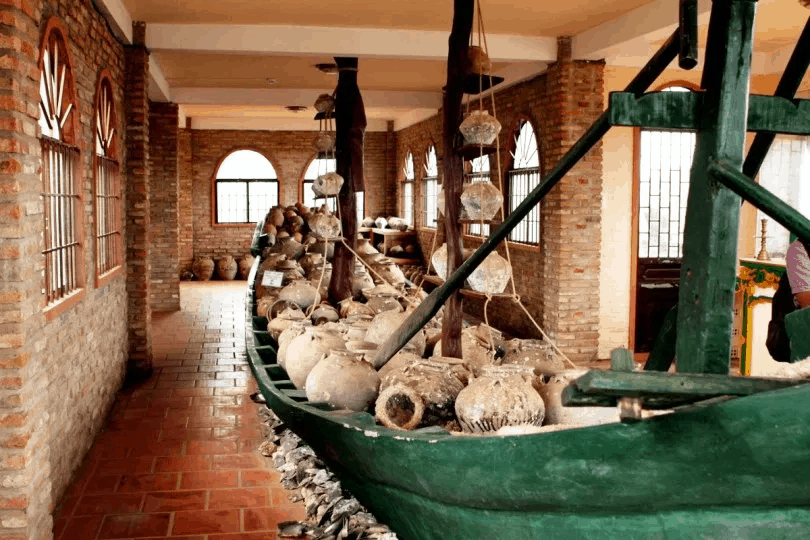 Sim wine production facilities
The sweet, cool Sim wine is one of Phu Quoc's famous specialties besides fish sauce and pepper. Therefore, when you come to the heaven on earth, do not miss the opportunity to visit the famous Sim wine production facilities.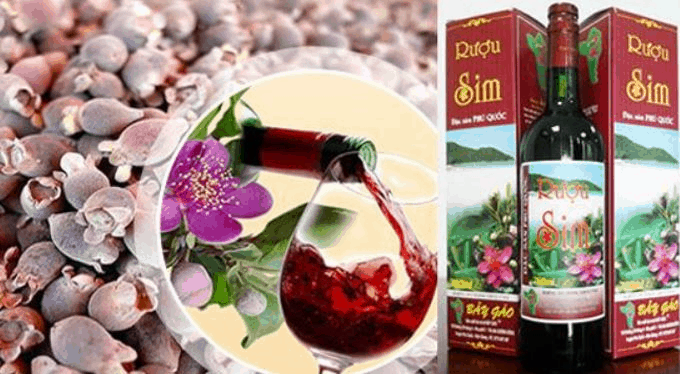 The sacred temple of Nguyen Trung Truc to pray for good lucks
The temple is located at Ganh Dau cape, about 1km from Bai Dai. This place was created to commemorate the hero Nguyen Trung Truc who was executed by the French in 1968. Tourists can come to the temple to pay respect and pray for good things for family and relatives.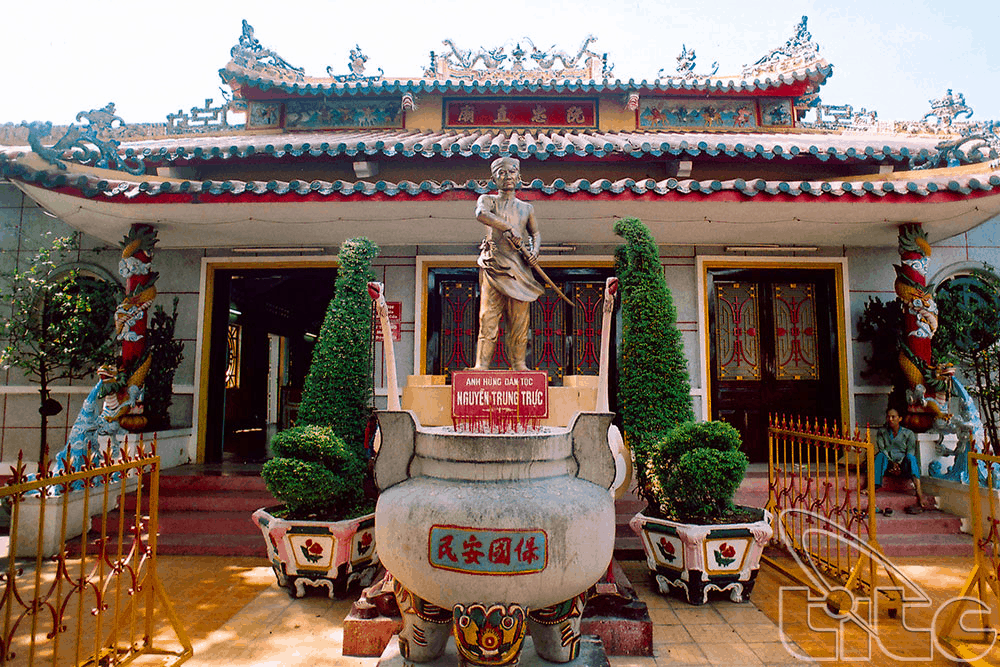 Ham Ninh fishing village – ravishing beauty
Located in the eastern part of Phu Quoc Island, Ham Ninh fishing village is known to produce thousands of beautiful images. Coming here, tourists will have the opportunity to enjoy the best fresh seafood dishes by their own hands.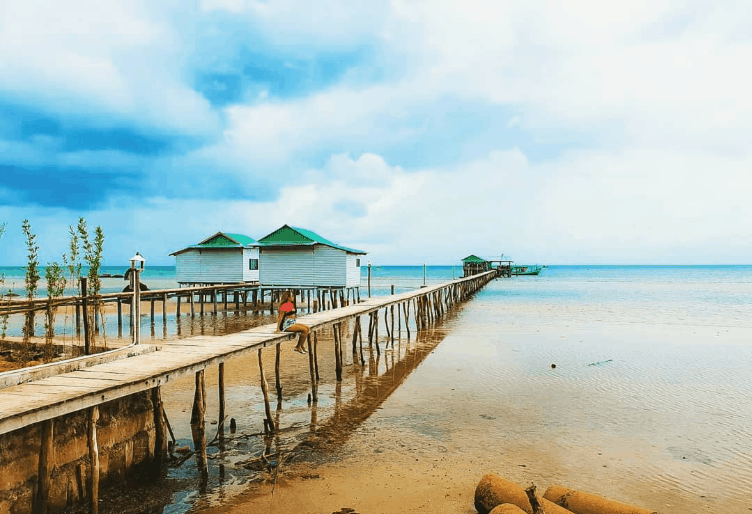 More specifically, the unique scenery in this famous fishing village makes you feel like you are lost in a real paradise in the world in the simple and wild nature and dazzling sunset. The sky, the sea, the land are in harmony and as beautiful as an oil painting.
Rach Vem fishing village – Starfish kingdom in Phu Quoc
Rach Vem fishing village is located 25km north of Duong Dong town of Phu Quoc. When visiting Rach Vem fishing village, you can conveniently visit Phu Quoc pepper garden and bee farm. Fishing village is famous for its rafts built 200 – 400m from the coast and is famous for being a home to starfish in Phu Quoc.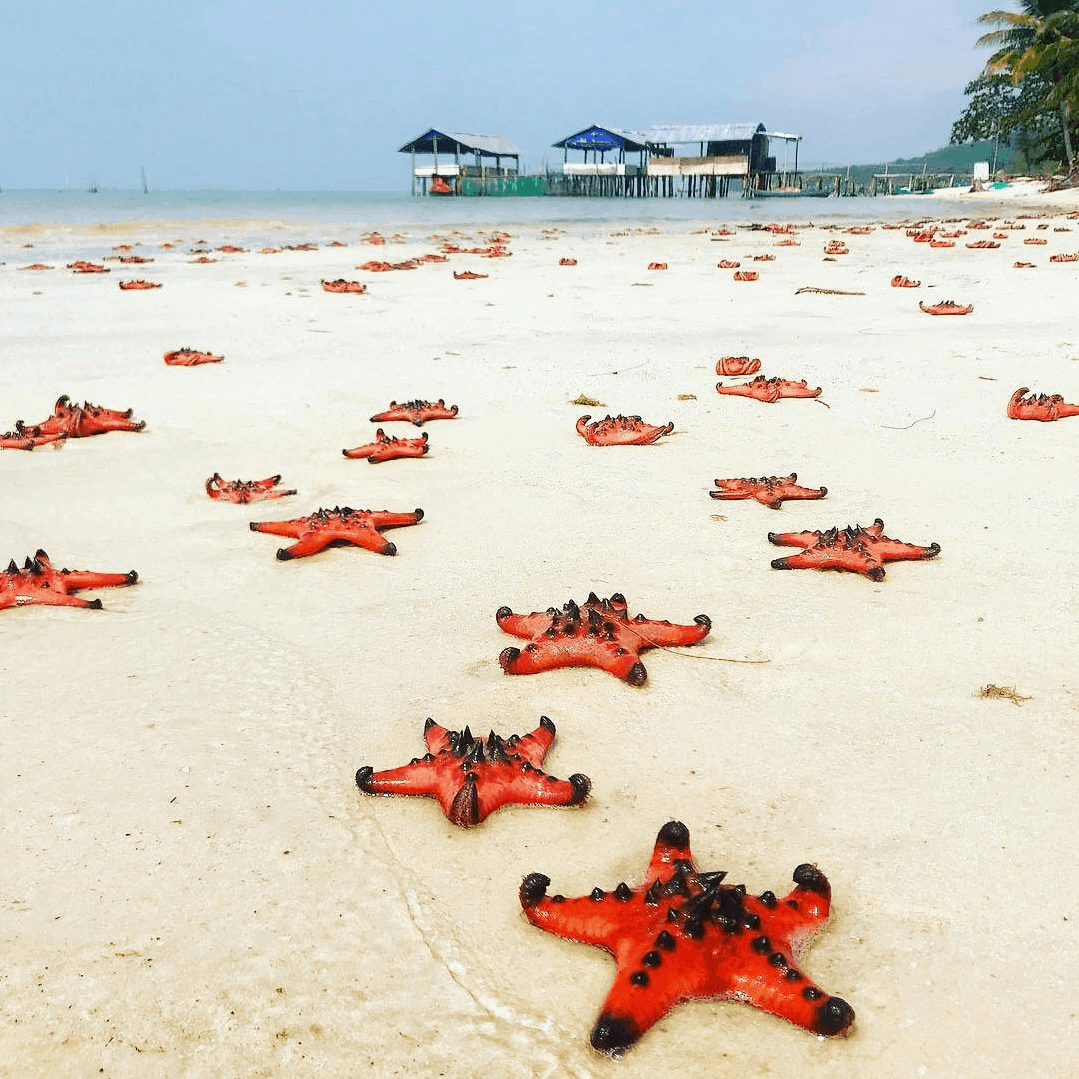 Dinh Cau Cape – Wonderful magical beauty
Located in Duong Dong town, coming to Phu Quoc without visiting Mui Dinh Cau is a pity. With a special structure, Dinh Cau Cape consists of rocky mountains jutting into the sea with Dinh Cau and the lighthouse. This place is extremely sacred when worshiping Thien Hau princess with her son and the gods. According to Phu Quoc people, when praying for a favorable rain and wind, they should go to Dinh Cau.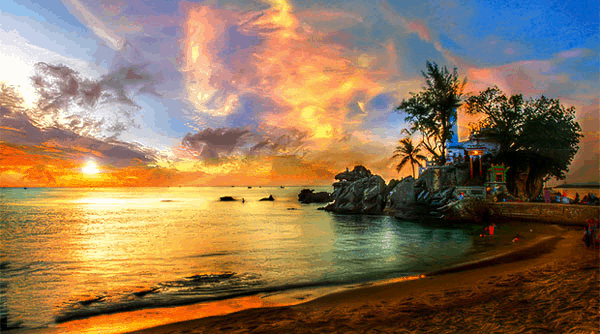 Ganh Dau Cape – The first place of Phu Quoc
If considering Phu Quoc pearl island as a big fish, Mui Ganh Dau is actually the mouth of the fish, located at the top of the island. Ganh Dau Cape is located in the North of the island, wearing a pristine, idyllic look contrary to the bustling crowded Duong Dong town.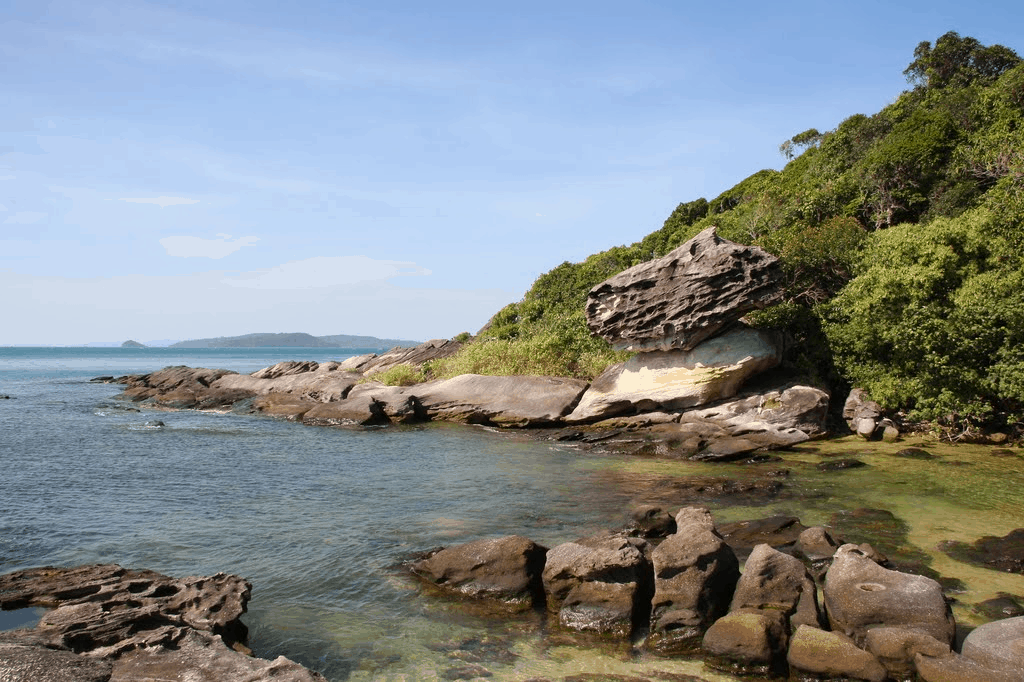 Ong Doi Cape – Heaven for watching the sunset and the sunrise
Ong Doi Cape with two views to the sea is the ideal destination to admire the sunset and sunrise on the same point. Here, tourists can visit, enjoy the beauty of the majestic rock rapids combined with the primeval forest and a blue sea, the smoothest sandy beach in the country.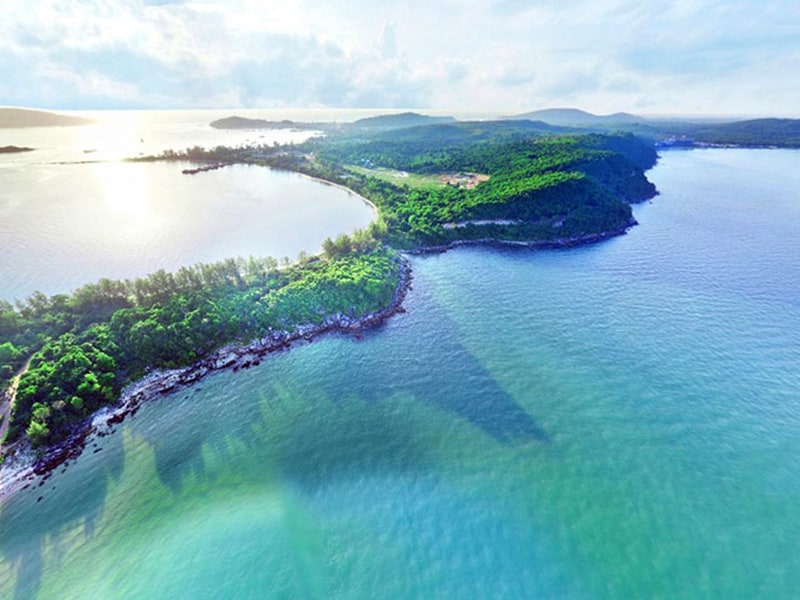 The sacred historical Phu Quoc Coconut Tree Prison
Phu Quoc Coconut Tree Prison, also known as Phu Quoc prison, is located in An Thoi, the South of Phu Quoc. It used to hold more than 32,000 prisoners, like hell on earth during the war with brutal tortures.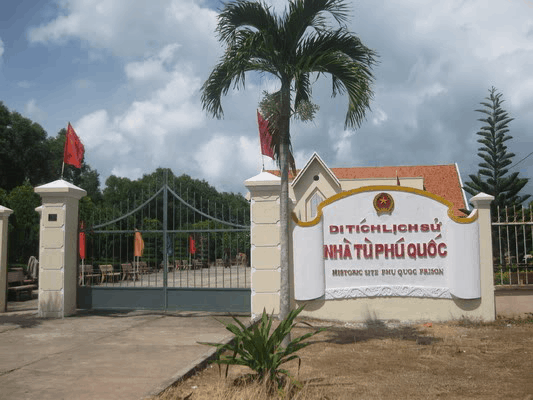 Barrel house for fish sauce production
Fish sauce – Phu Quoc specialty is famous for tourists from near and far to visit this pearl island. Coming here, tourists will visit the process of making fish sauce, buy famous specialty to give friends and relatives!
An Thoi archipelago – Peaceful land in the middle of life
Located 3 nautical miles from Phu Quoc island, An Thoi archipelago is one of the amusement parks in Phu Quoc favored by tourists who love the tranquility. The calm, unexploited, blue sea helps this archipelago put on a peaceful and pristine beauty.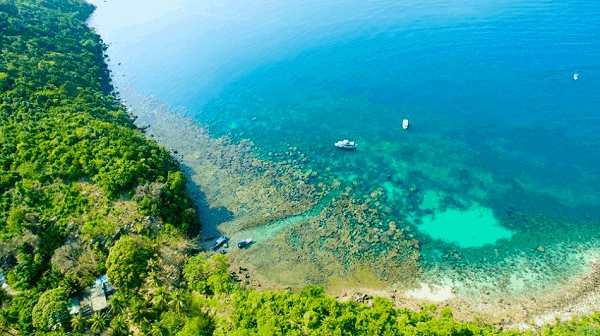 Da Ban Spring – Fairy scene of the world
The spaciousness and strongness of Da Ban Spring in Phu Quoc make this place as a fairy-tale scene with majestic beauty, forest trees and large rocks scattered like natural stone tables. The scenery here makes tourists who love the mountains hard to skip.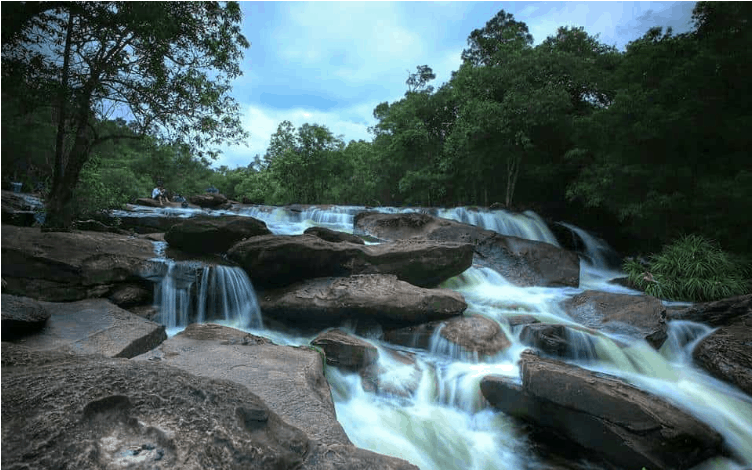 Da Ngon spring seems to be lost amidst the natural beauty of the Central Highlands
Located in the north of the island, Da Ngon spring is compared to a girl who is strong, gentle and seductive of the Pearl Island. No different from the powerful rapids of the Central Highlands, Da Ngon spring welcomes tourists with white water rapids, poetic bubbles and impressive rose myrtle flower forest.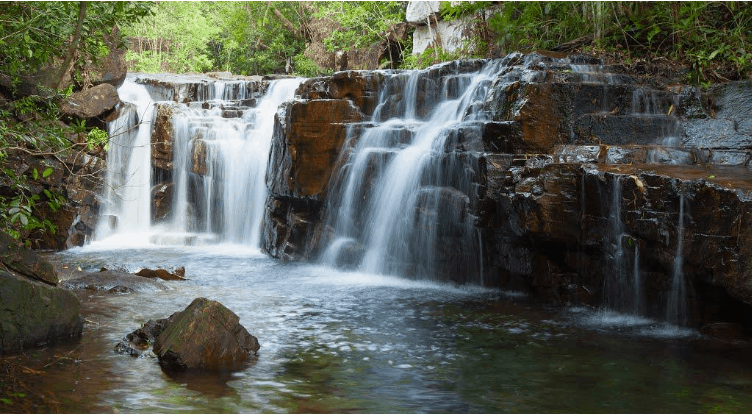 Tranh Spring – charming pictures of love
Contrary to the strongness of Da Ban spring, Tranh spring is gentle and poetic with charming young water like the ink painting of Phu Quoc. Beautiful caves, green trees, murmuring water, Tranh spring are a tourist destination not to be missed when families want to find a camping place and rest on hot days in Phu Quoc.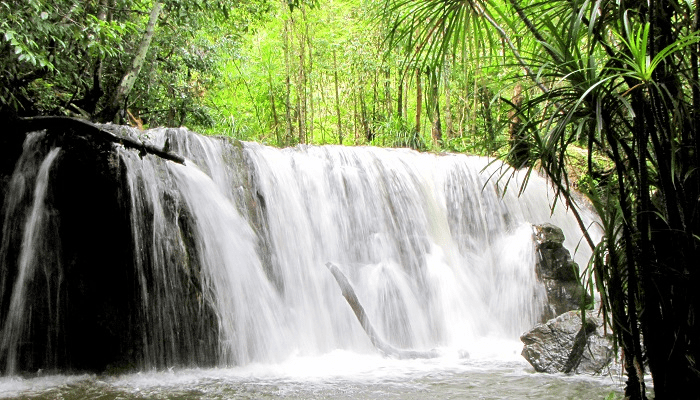 Truc Lam Ho Quoc Zen Monastery
As the largest temple in Phu Quoc, the sacred Truc Lam Ho Quoc Zen Monastery is 25km from Duong Dong town. The vast space of the temple with wooden landscapes and precious sacred jade statues is the leading spiritual tourist destination in the island paradise.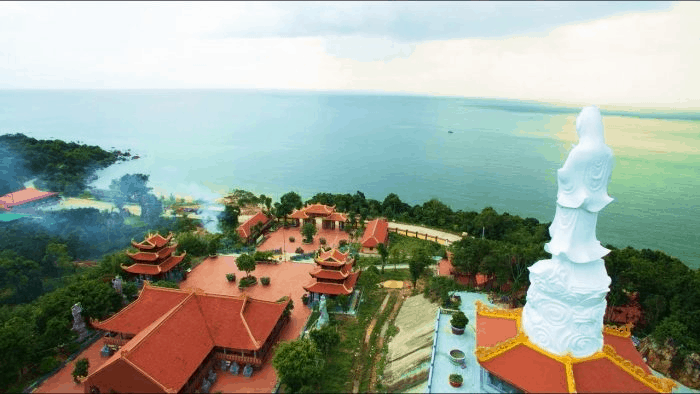 Phu Quoc Ridgeback Dog Farm
Phu Quoc is not only famous for its beautiful nature but also known for its extremely intelligent dog breed. This is one of four dog breeds classified as national dogs of Vietnam. This is surely a place where animal and pet lovers should not miss when coming to Phu Quoc pearl island.
Phu Quoc pepper garden
Pepper is one of the three specialties not to be missed in Phu Quoc. Especially, when visiting the pepper garden here, tourists not only visit the special way to take care of the pepper of the people here but also can buy pepper as gifts and take beautiful souvenir photos in the lush green scenery of pepper trees.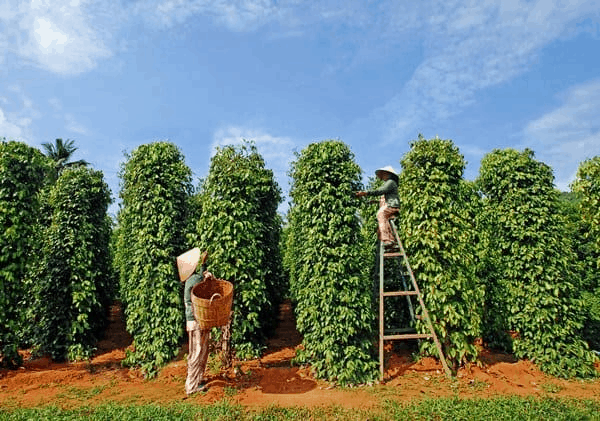 Pearl culture and processing workshop
Among the favorite gifts from Phu Quoc, pearls are always appreciated for quality and beauty. Therefore, one of the 25 amusement parks in Phu Quoc not to be missed is a large-scale pearl culture and processing workshop with many categories such as extremely valuable ivory pearls, black pearls…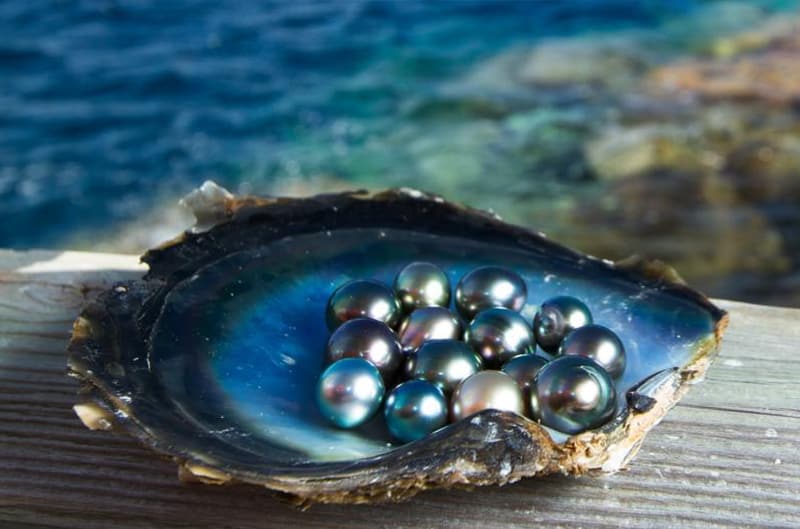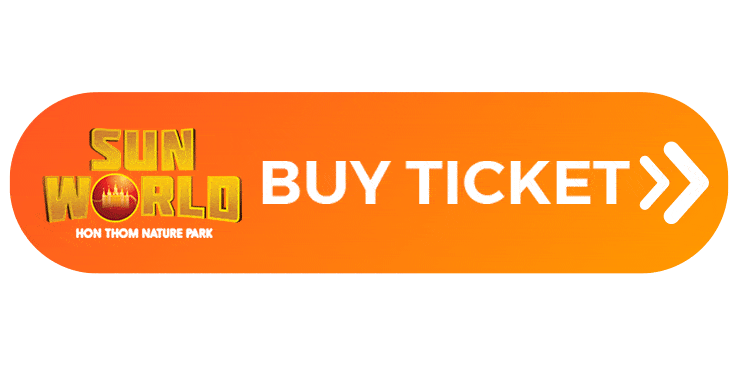 To have the most complete vacation with friends and relatives, do not miss the Top 24 unique and fascinating amusement parks in Phu Quoc in the journey to discover Pearl Island!