Located in the south of Pearl Island, the forgotten island at Hon Thom – Aquatopia Water Park attracts all tourists with 6 attractive check-in zones with a wild Aboriginal theme, 21 cool thrilling games available in Vietnam for the first time… and lots of mysteries deep in the desert. DISCOVER NOW!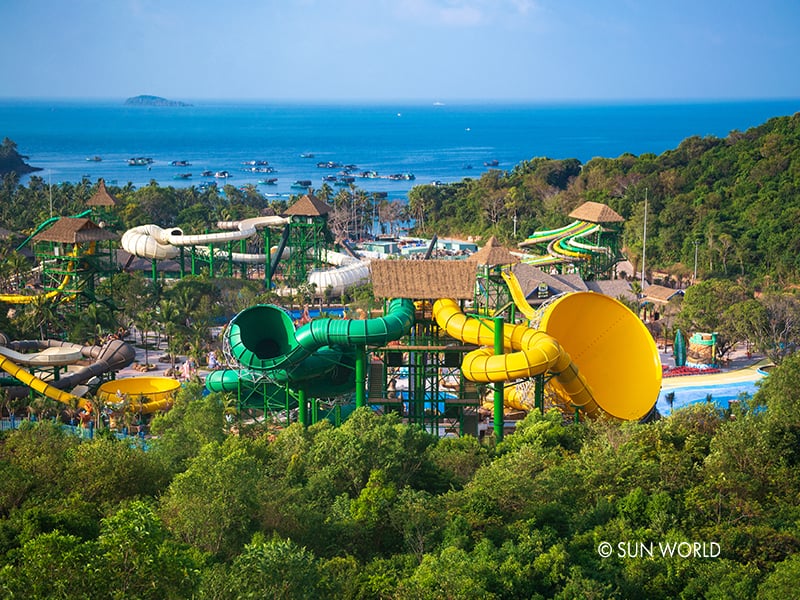 Where is the forgotten island?
The forgotten island is actually a man-made model of Aquatopia Water Park – Southeast Asia's leading modern water park. Aquatopia Water Park located on Hon Thom Island, Southern Phu Quoc has just been launched by Sun World in December 2019.
Right from the first days of opening, Aquatopia has attracted the attention of millions of tourists, especially devotees of the thrilling games who like to explore and want to conquer their limits.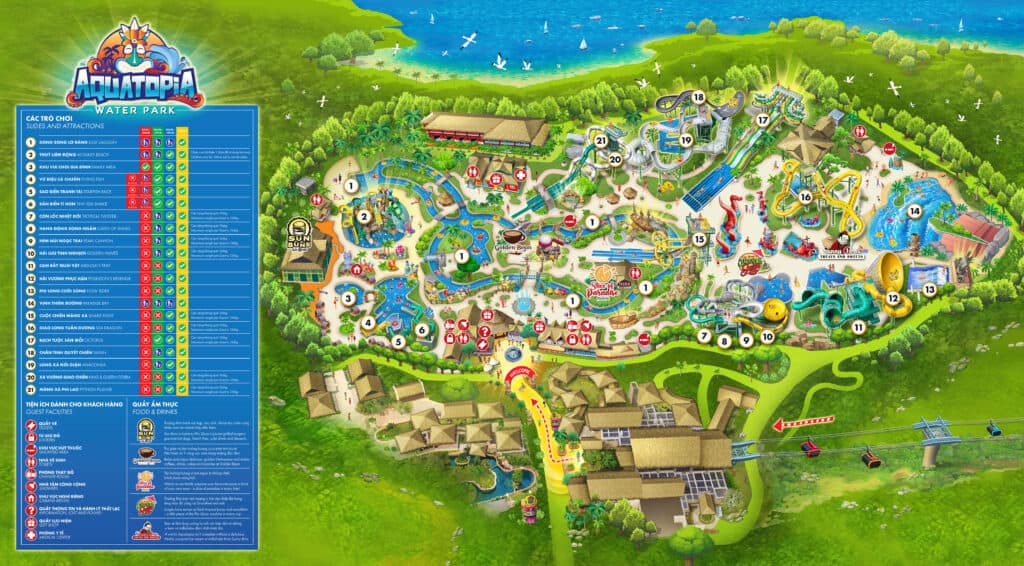 Before learning how to explore Aquatopia, Sun World also uncovers the mysteries inside the desert island!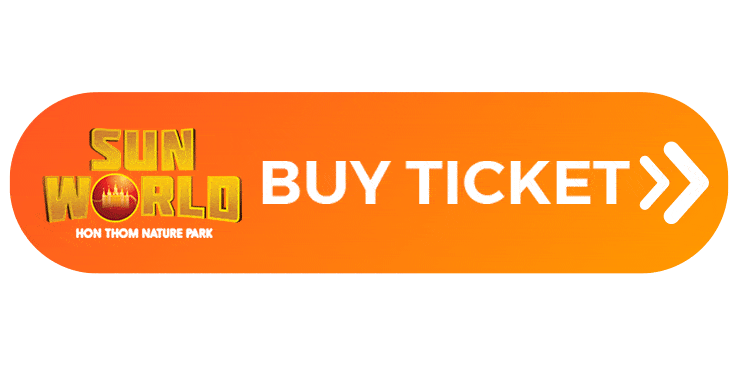 What does the forgotten island have?
Coming to the forgotten island of Aquatopia, you will be treated to a fascinating "party" with exciting "dishes" from familiar to strange ones. This is a combination of improvisation and sophistication between the unspoiled nature of southern Phu Quoc and the uniqueness and wildness of aboriginal culture.
Coming here, you will discover 6 unique check-in zones with the theme of wild aboriginal space, experience 5 exciting amusement parks with 21 thrilling water games suitable for all family members. Surely you will have moments of fun, absolute relaxation with your loved ones!
Modern colorful marine life for your children
Coming to the marine life, children not only meet famous cartoon characters but also can choose to play mischievous and gentle games: Tropical Twister, Golden Waves, Tiny Sea Snake… Thanks to that, the children can train their bravery and imagination.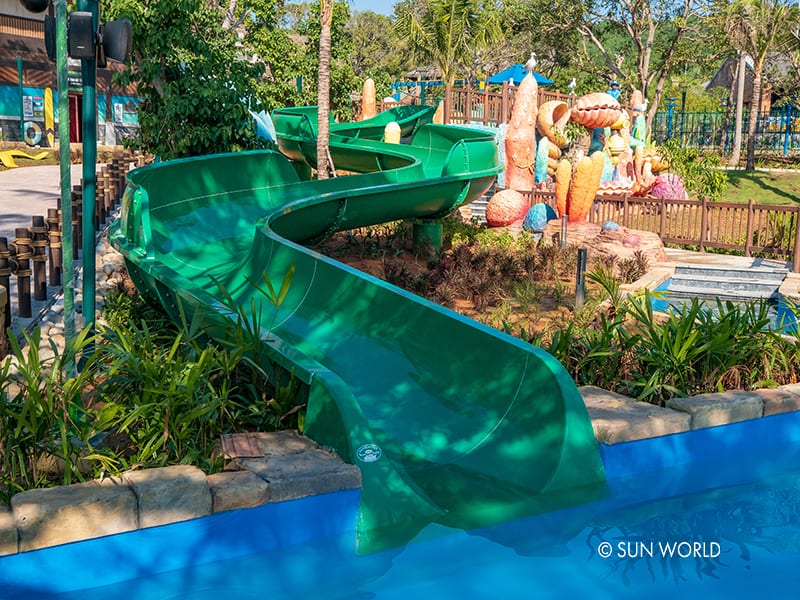 This is a creative "gift" of Whitewater West Industries Ltd and ProSide Technology Inc. – the world's leading thrilling game makers. Marine life is always absolutely safe and attractive for children to play:
• Before playing, children are checked for height to ensure safety in accordance with regulations.
• At each game, the staff will guide how to play and note when playing for children.
• Professional rescue teams: Rescue teams are professionally trained and have world-class rescue personnel certificates (Ellis & Associaté International Lifeguarding Program certificates).
Wildlife area – provocative green forest monster
Inspired by the mysterious green forest with many wildlife, this area is a great gift for those who love to explore, want to be an adventurer and conquer unexpected challenges ahead.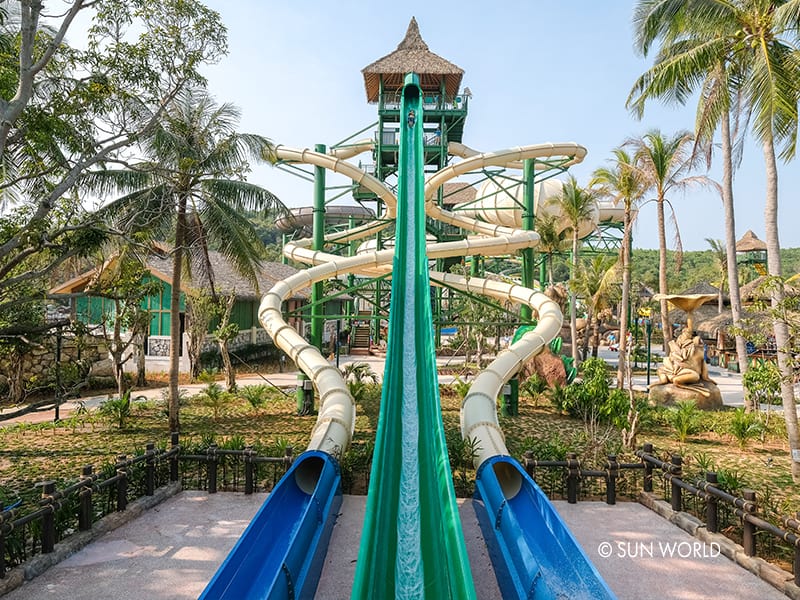 This area has up to 6 thrilling games, including up to 2 games rated at 5-star level (the highest level of thrilling games), namely Queen Cobra and Python Plunge. The bravest hearts will be challenged in the mysterious and dangerous green forest battles.
Sea Monster zone for those brave who want to explore the deep sea
This zone is rated as the most adventurous of 5 game areas in Aquatopia. With 4 games reaching the 5-star adventure level, this place promises to bring unprecedented excitement experience for tourists.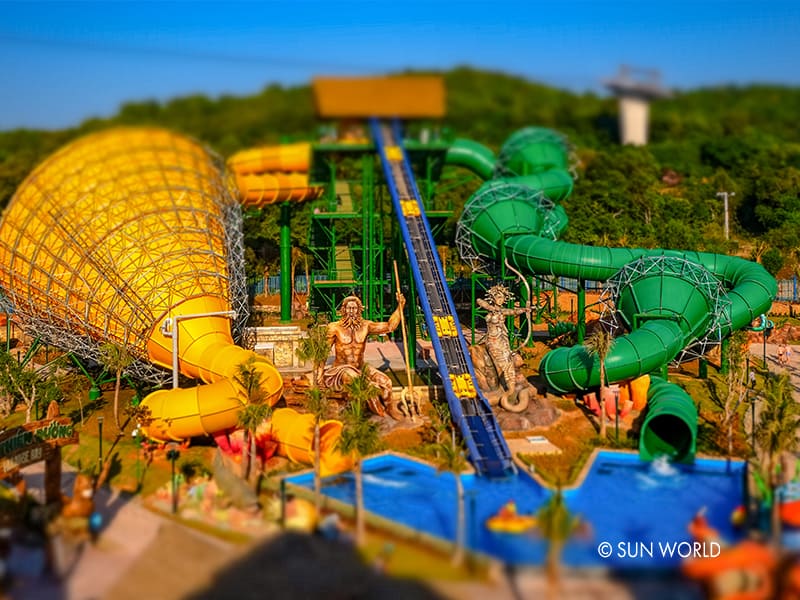 The monster zone is inspired by the adventurous journey to explore the deep sea with giant monsters coming out of the legends. Experience the adventurous games here, you've never see so exciting journey to explore the deep sea!
Do you want to ride Sea Dragon or want to fight against Poseidon Revenge? Devoted to explore, the fierce deep sea monsters will bring "experience" to adventurers.
Wild aboriginals – crazy tropical breath
Not rage or danger from the deep forest to the sea like the previous game areas, the wild aboriginals is a party full of excitement and enthusiasm of the tropics with 2 mysterious thrilling games that are moderate, suitable for many players.
It is Flow Rider – freely surfing on the waves or the Paradise Bay – the hidden sea awaiting the explorers.
Monkey Beach – Relaxing oasis for the whole family
Inspired by the Happy Oasis – where smart, clever monkeys create a happy and peaceful life, Monkey Beach is considered a paradise to relax after thrilling games on the forgotten island of Aquatopia Water Park.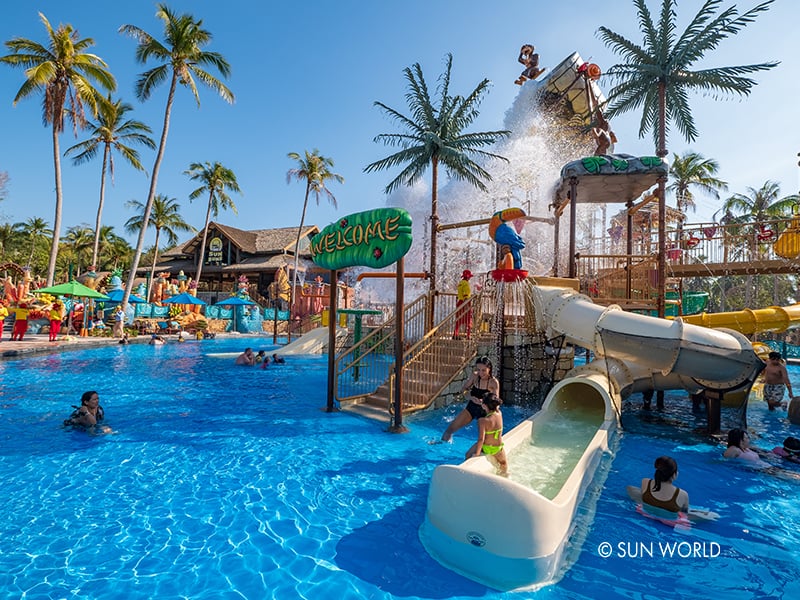 This is a play area for the whole family, tourists will enjoy the fun slides in the Starfish Race, or relax at the Lost Lagoon), admire the full wild, mysterious beauty of "The Forgotten Island".
Enjoying attractive cuisine converging the essence of Asian and European cuisine
In addition to thrilling and exciting games, the forgotten island of Aquatopia also offers tourists an attractive taste bud, converging the culinary elite of Phu Quoc and the world.
Sun Buns Restaurant – a paradise of fast food with fried chicken, french fries, burgers, desserts or giant "Hon Thom" burger – a special dish only available at Aquatopia. Affordable prices: dishes are only from VND 55,000. Drinks and desserts are only from VND 20,000 – VND 65,000.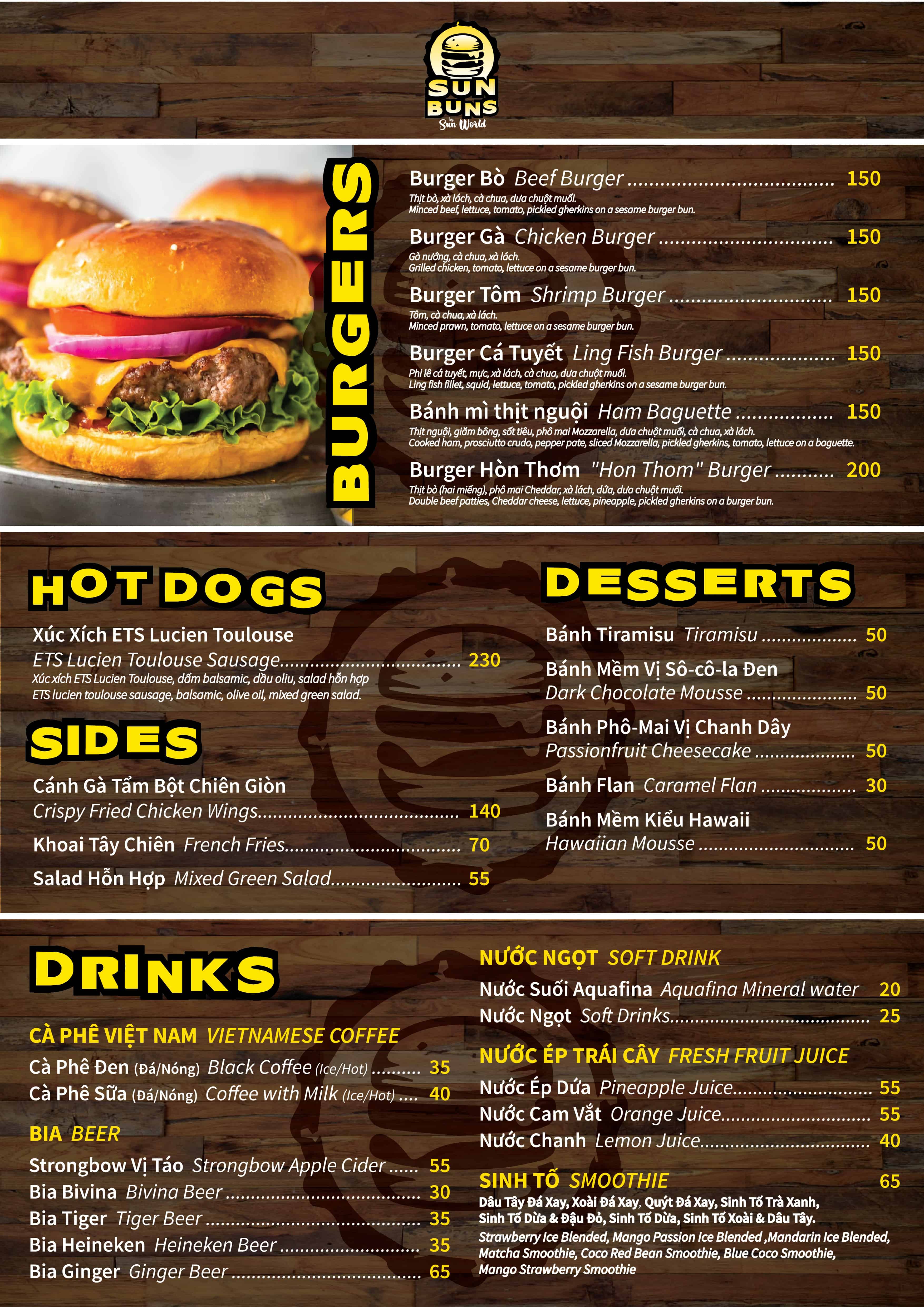 Golden Beans – relax with coffee and snacks: Drinks, cakes are decorated eye-catching and unique flavor with reasonable prices from only VND 20,000 – VND 65,000.
Slice of Paradise Restaurant – the world of giant burgers and pizzas: You can choose from a huge variety of giant burgers as well as a variety of delicious pizzas at the price of VND 199,000. In addition, many desserts, meals and sausages priced from VND 20,000 – VND 230,000 are available to serve you at the restaurant.
Jungle Juice Restaurant – tropical flavors: Jungle Juice's cool juices and fresh fruit blended ice are highly appreciated for its taste and decoration. Affordable prices are from VND 40,000 – VND 65,000.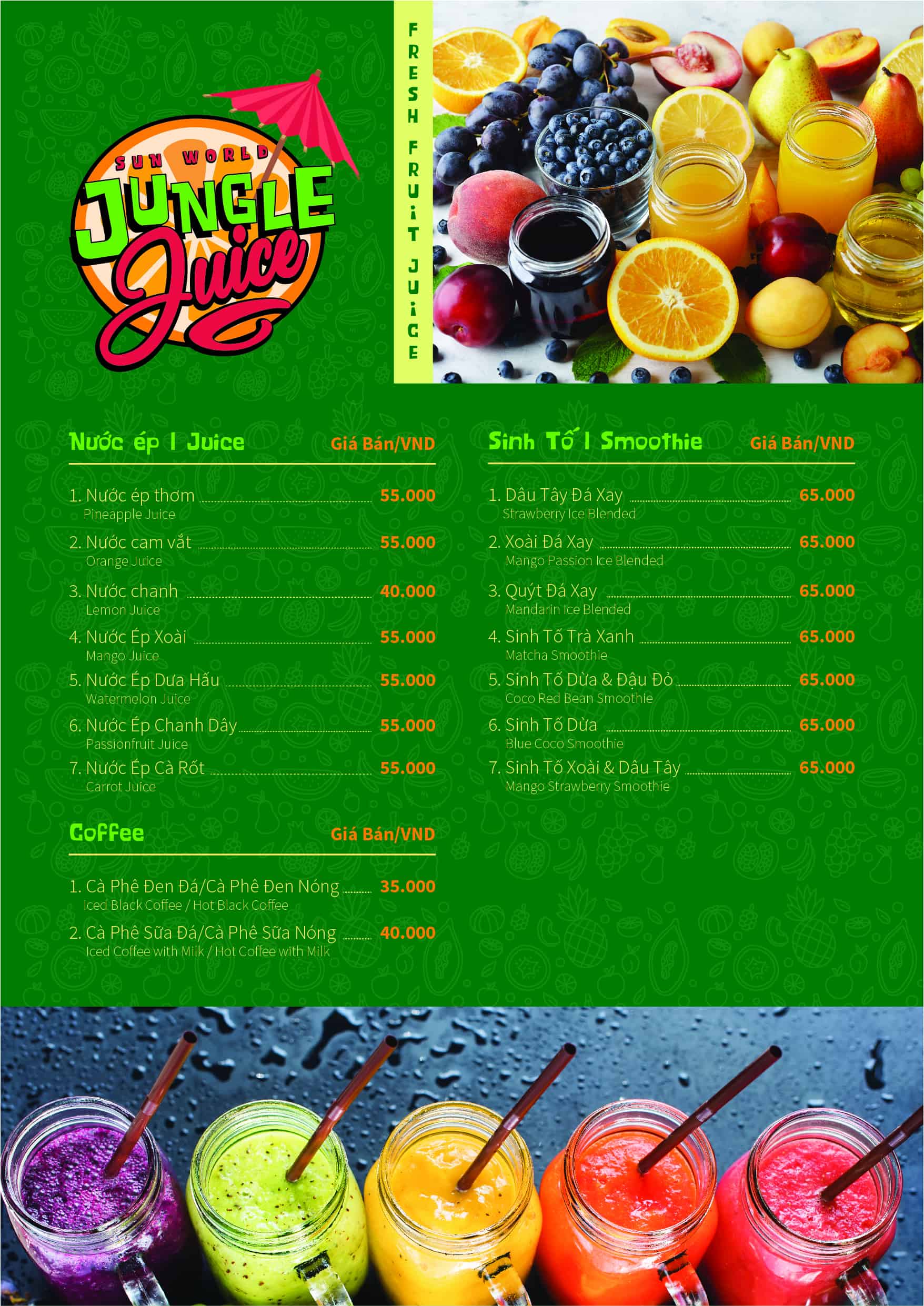 Diverse drinks menu at Jungle Juice restaurant
How to discover the forgotten island
Tourists can buy tickets to the forgotten island Aquatopia in two ways: Buy tickets online or buy them directly at the ticket counter at the water park. In particular, buying tickets online is the way most tourists choose because of its simple operation, saving time and often having attractive promotions.
Option 1: Buy tickets online on the TICKET SITE of Sun World Hon Thom Natural Park in 5 easy steps:
• Step 1: Visit TICKET SITE
• Step 2: Select the ticket use date and click "CONFIRM"
• Step 3: Select the number of tickets and click on the cart icon to pay
• Step 4: Fill out the ticket user information, then click "Pay" to continue
• Step 5: Fill the payment information and click "PAY" to complete the ticket purchase process. After about 10 minutes you will receive a confirmation email with a ticket code to present on the day of use.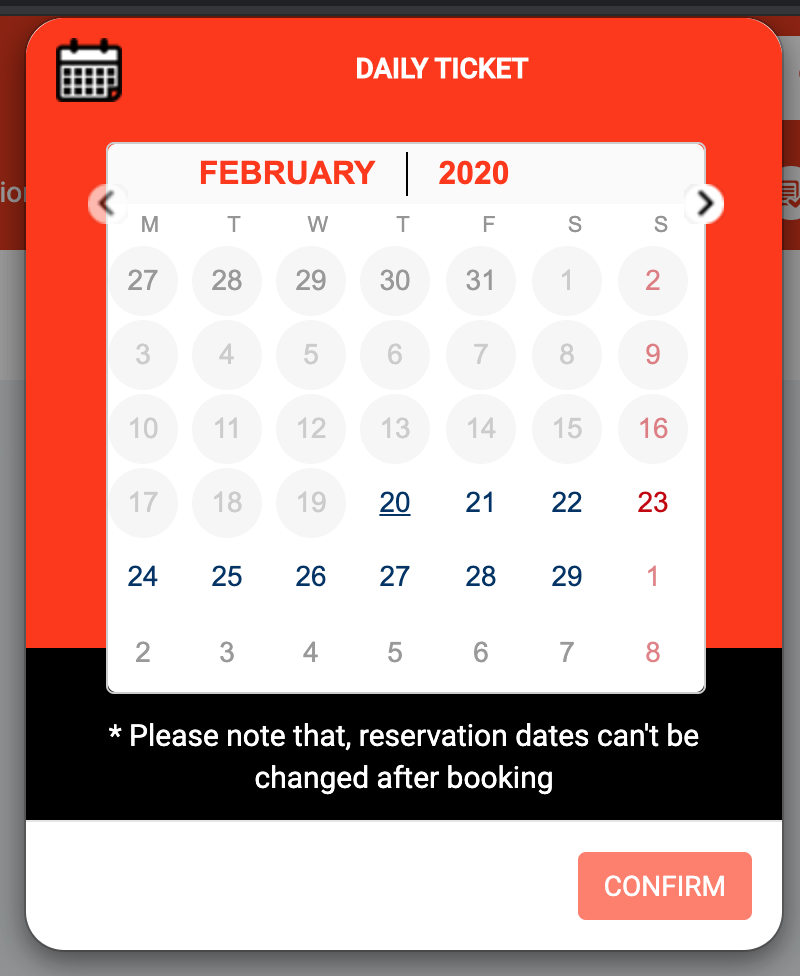 Ticketing site of Sun World Hon Thom Nature Park is designed visually with maximum privacy for users.
Option 2: Buy tickets directly at the ticket counter when going to Sun World Hon Thom
In addition to buying tickets online, tourists can buy tickets directly at the ticket counter at Aquatopia Park. Ticket box is located at the entrance of Aquatopia Park, Hon Thom, Phu Quoc. Tourists queue to buy tickets here. However, during peak seasons tourists may have to wait a bit longer.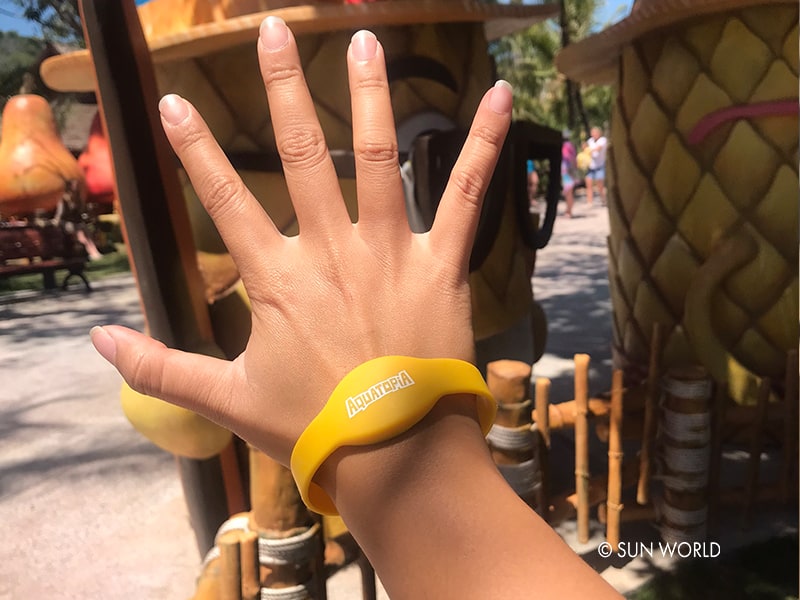 Notes for admission ticket to Aquatopia Water Park:
• After buying the ticket, tourists will be given an admission ticket that is a smart bracelet. You can top up the amount you like into this bracelet. During the fun at the water park, all payment activities will be traded via smart bracelets.
• You need to bring cash to pay at the ticket counter. Currently, this is the only form of payment at the water park. The method of payment via card, scan the QR code will be updated and notified in the near future.
• In addition to payment via smart bracelet, on-site restaurants also accept cash payments. However, you should still pay via smart bracelet to make payment synchronized and faster.
• If you do not use up the amount of money already loaded into the bracelet will be returned at the ticket counter upon departure..
Invested in trillions of Vietnam dong and one of the leading amusement parks in Southeast Asia, the forgotten island at Hon Thom – Aquatopia Water Park is a colorful party not to be missed when coming to Phu Quoc. If you are a fan of thrills and want to explore mysterious lands, take your backpack and become the first ones to set foot on this wonderful island!