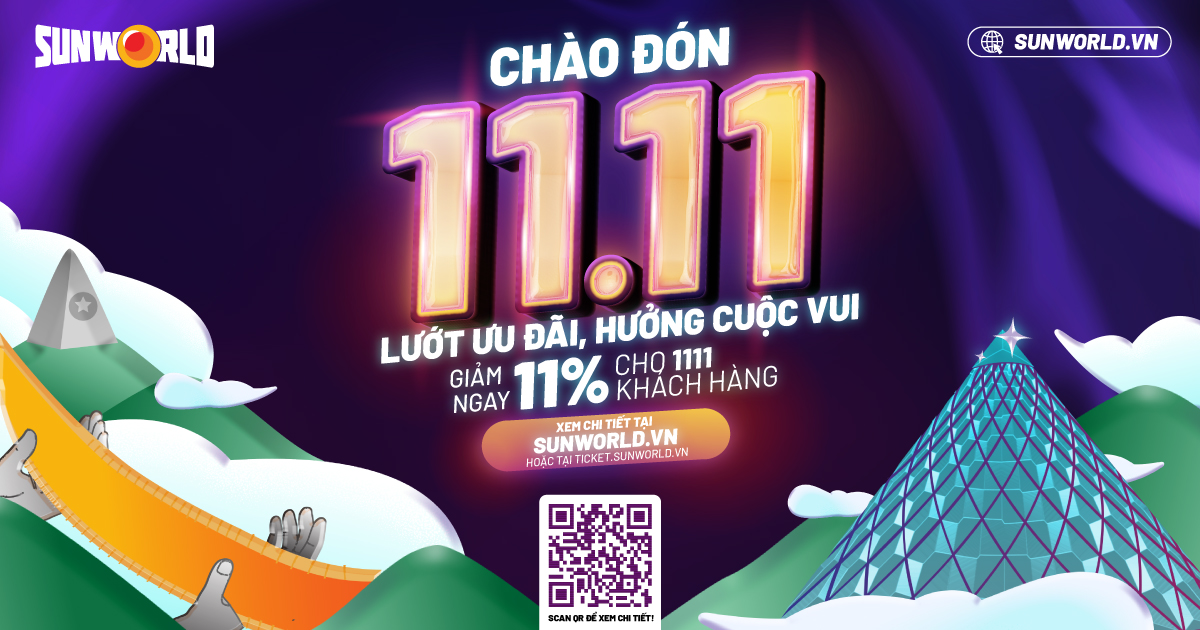 To kick off a lucky November, Sun World is offering 11% discount codes to the first 1111 customers participating in the 'Surf for Deals – Enjoy the Fun' program.
The immediate 11% reduction will start on https://ticket.sunworld.vn and sunworld.vn from 00:00 to 23:59 on 11/11/2023.
Stay tuned for this exclusive program on the Sun World website and grab your 11% discount code right away!